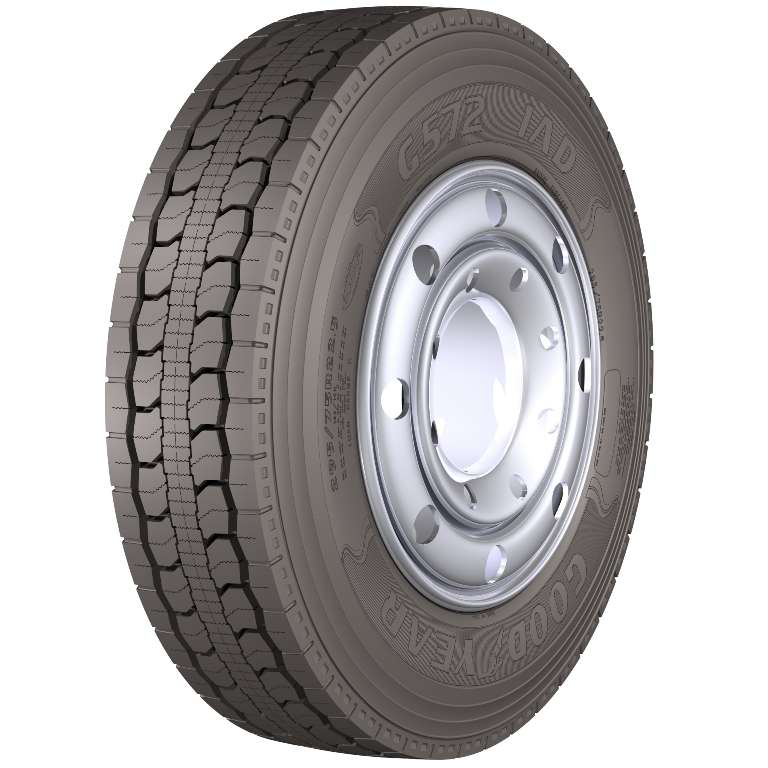 The Goodyear Tire & Rubber Company has launched its SmartWay-verified Goodyear G572 1AD truck tire for single-axle drive and 6×2 applications.
Brian Buckham, marketing manager, Goodyear Commercial Tire Systems, says the G572 1AD has been engineered for high-torque applications.
"The tire's highly sought-after attributes will help long-haul fleets lower their total operating costs," he adds.
Features of the G572 1AD include Goodyear's Fuel Max Technology, which boasts fuel-saving compounds and advanced design technology to help promote energy efficiency and fuel economy; Highly siped center rib and lateral grooves for enhanced all-season traction; Semi-solid shoulder ribs and a 24/32nds tread depth for enhanced traction, stability and long tread life in high-scrub applications; Goodyear's Tredlock Technology, which features interlocking microgrooves that help stabilize the tread for longer life and enhanced toughness; and one of the industry's most retreadable casings.
The G572 1AD is available in sizes 295/75R22.5 and 11R22.5, both Load Range G, and can use the popular G572 Goodyear UniCircle and precure retread products.