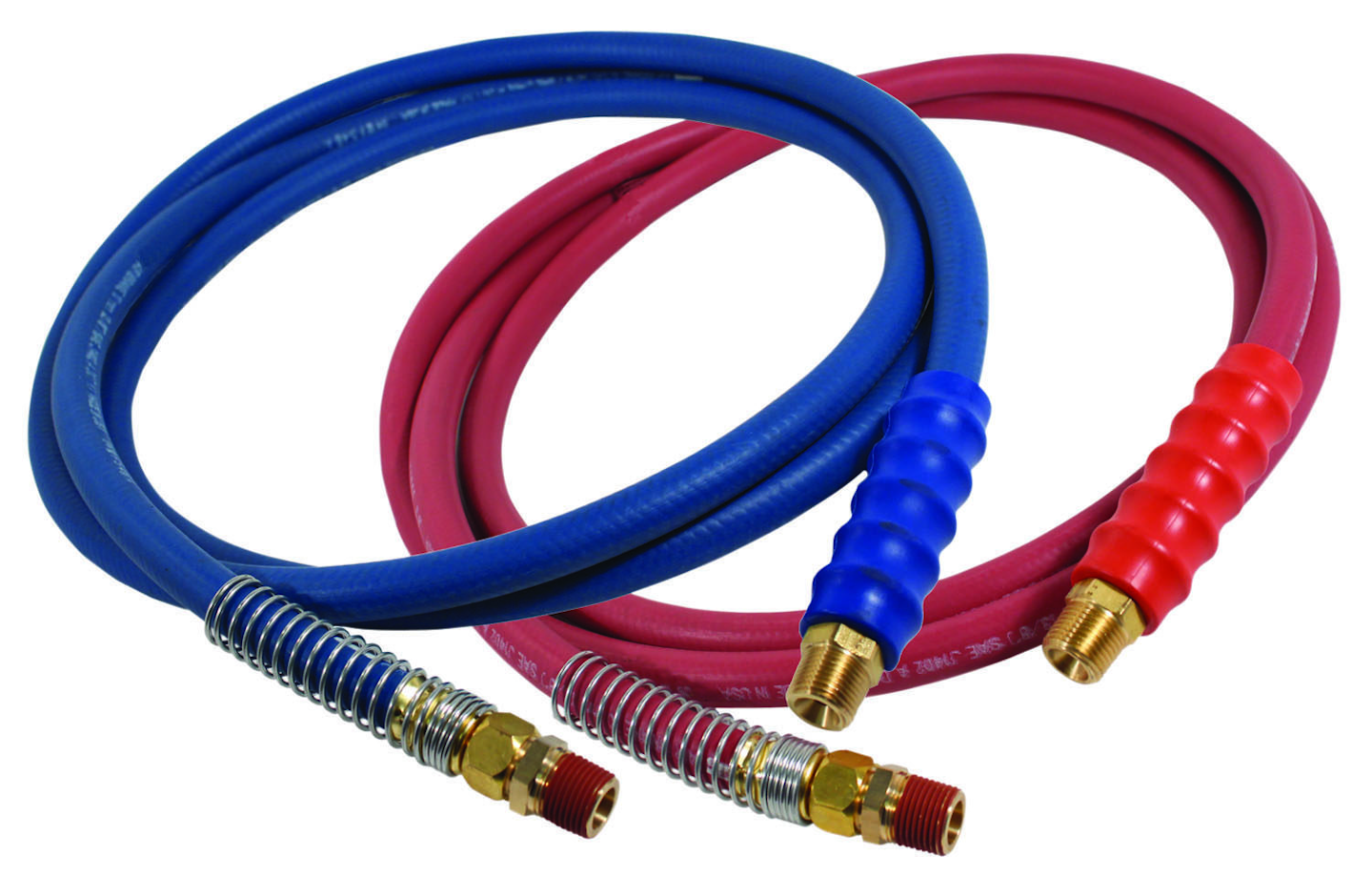 Phillips Industries has expanded their rubber air hose product line, and now both pre-fabricated and bulk rubber air hoses are available in blue and red to denote emergency and service lines.
Phillips' recently introduced 3-IN-1 and 4-IN-1 combination assemblies will also now incorporate the new color coded air hoses in place of the previous black air hoses in the groupings.
The blue and red prefabricated air hoses are outfitted on the tractor end with swivel fittings for easy installation, spring guard for strain release, and large color-coded handle grips for easy coupling and uncoupling.  Phillips says all its air hoses provide abrasion resistance, resist cracking, kinking and weathering and are SAE J1402 compliant.