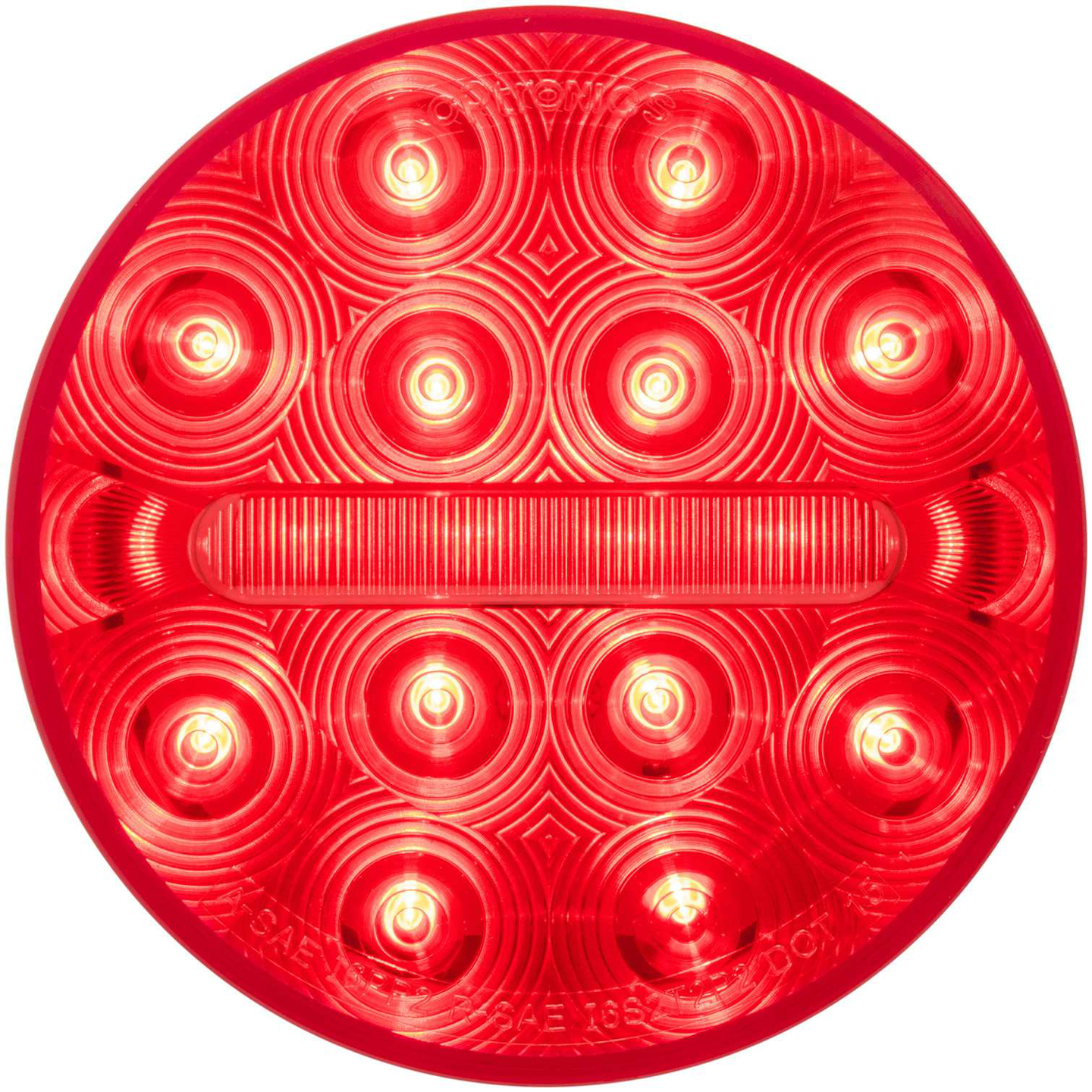 Optronics has new HD 500 Series LED stop, tail, turn lamps, designed with a three-dimensional lens with a raised linear focal point in the center.
Both the four-inch round and six-inch oval lamps are engineered with an 18-diode configuration that produces a light pattern that stands out for both its design and brightness.
The HD 500 Series, which the company says are 264 percent brighter than the law requires and 15 percent brighter than Optronics' standard 10-diode stop, tail, turn lamps is the third new lamp option Optronics has introduced in the last 60 days.
The new LED lamps are very competitively priced, yet are . The high-visibility to low-cost ratio will make the lamps attractive to a broad audience.
All HD 500 Series LED lamps meet FMVSS 108 and SAE photometric requirements for visibility and safety and come with a lifetime warranty. Lenses and housings are constructed of highly durable polycarbonate that is sonically welded. HD 500 Series lamps are engineered to use solid-state, surface-mount device (SMD) technology that enables their electronics to resist moisture, shock and vibration.

The new lamps are expected to begin shipping mid-October. The lamps will be available with standard PL-3 and Weather Tight termination and will interface with existing harness systems for easy retrofitting.
"Optronics is continuing to set the pace for new product innovation and introduction among HD vehicle lighting manufacturers," Johnson said. "And the marketplace is responding, because the new products we've introduced in just the last three years represented 20 percent of our overall sales in 2014."