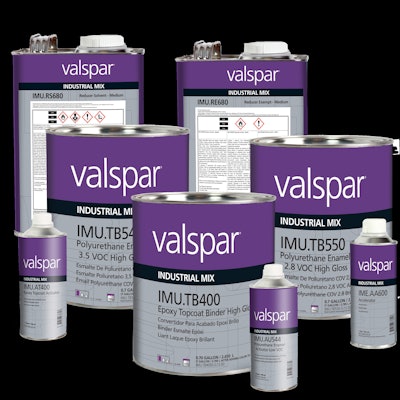 Valspar Automotive introduces its Valspar Industrial Mix (VIM) high-performance, heavy-duty commercial coating line.
As the newest advanced line of high-performance commercial coatings from Valspar, VIM was developed especially for the demands of the commercial, transportation and light industrial refinish markets. VIM is said to provide premium, durable repairs, excellent OEM color match and long-term protection from abrasion, corrosion, harsh environments and weather.
Readily formulated color ranges and Valspar's Color Retrieval software gives customers easy access to a wide range of accurate colors from all over the globe. High-performance products, service and people you can depend on for what matters most, that's the VIM promise, the company says.