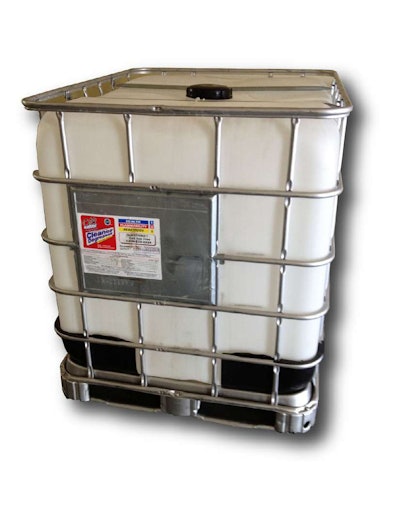 Kafko International has introduced a 275-gallon tote to its Oil Eater Original cleaner-degreaser line for high-volume users.
The powerful, eco-friendly, water-based cleaner features a unique formula that eliminates the need for multiple cleaning solutions, Kafko says, and boasts proprietary anti-corrosion chemistry. It quickly and safely dissolves grease, oil and grime from machinery, motors, tools, concrete floors and much more. It also can be used in parts cleaning and pressure washing machines, the company says.
The product is ultra-concentrated, biodegradable, non-toxic and non- flammable and contains no acids, abrasive or petroleum solvents.
Kafko says the cleaner is available in 32oz. and 1-gallon bottles and 5-, 30- and 55-gallon containers. A sample is available upon request.