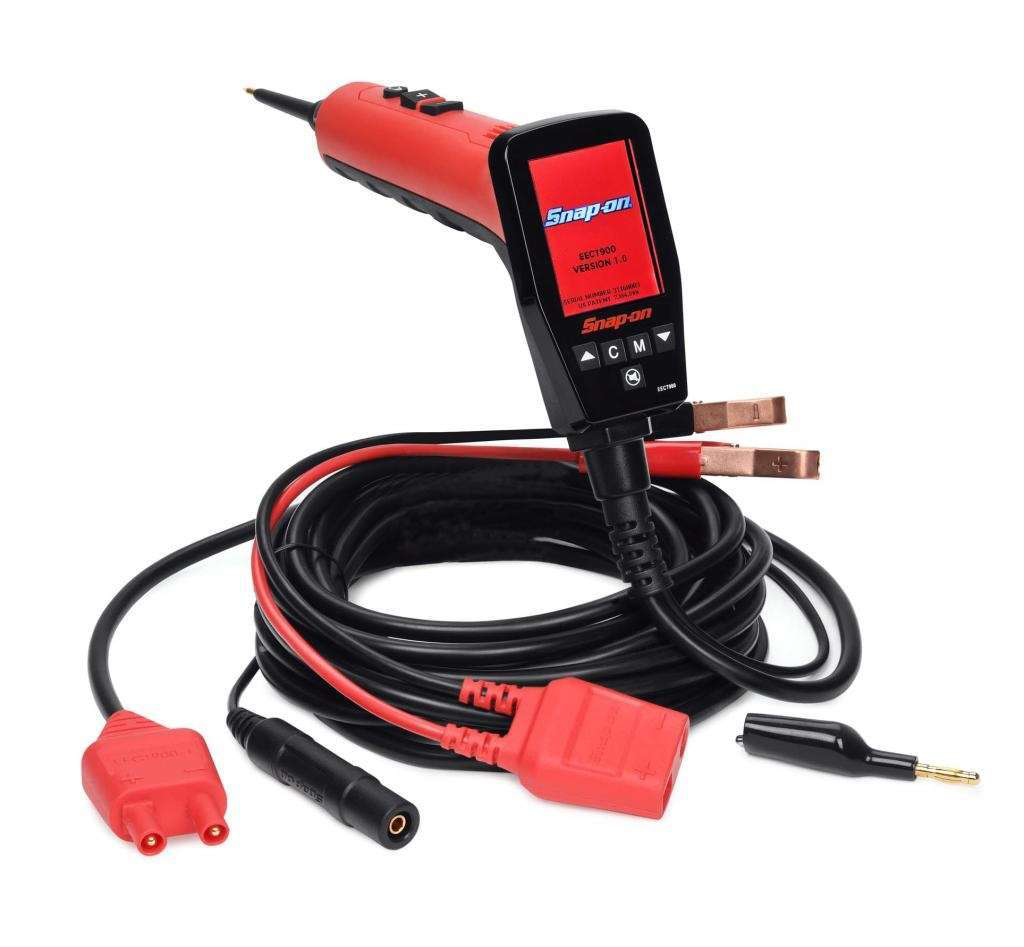 Snap-on introduces its EECT900 Multi-Probe Ultra, featuring both a circuit tester and digital multimeter in one convenient handheld device.
Snap-on says the EECT900 allows technicians to test AC and DC voltage, resistance and amperage.
"Tracking down an electrical problem without the right equipment can consume much of a technician's day," says Dave Brekke, Snap-on product manager. "Our advanced multi-probe tester combines circuit tester functions with a multimeter, so if the vehicle or equipment you're testing has an electrical problem, this tool can locate it."
Snap-on says the large, rear-facing LCD navigation screen on the Multi-Probe is easy to read, even in tight spaces, with a color-coded menu. Data is displayed by unique color for easy recall of the mode in use – purple indicates AC voltage, orange DC voltage, yellow amperage and white represents ohms.
Snap-on says single-function buttons speed scrolling up and down, muting, turning the light on and off and powering a circuit. An AC meter displays peak-to-peak, pulse width, duty cycle, frequency and TRMS simultaneously to keep techs in the know about the job at hand, the company says.
The Multi-Probe Ultra comes with a 23-ft. cable to connect to the vehicle battery and move around cars, trucks, boats, ATV's and more. The cable length makes it easy to check distant circuits such as brake lights and trailer terminal connections, the company says.
Additionally, patented circuit breaker protected power-up and built-in vehicle battery status check helps technicians stay informed before diagnosing circuits. And the tool provides audible smart-tones to indicate positive or negative tip readings, along with warning sounds and more, the company says.