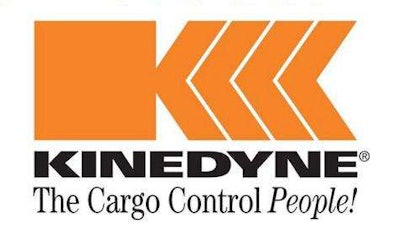 Kinedyne LLC has introduced the two newest members of its Grip Link brand tire chain family. The new 7- and 8-mm heavy-duty stud tire chains are designed exclusively for off-road use.
Grip Link brand tire chains already come in 7-mm steel wire v-bar and 7-mm steel wire square link designs for highway use. The new 7- and 8-mm heavy-duty stud versions give users more flexibility and two lightweight alternatives, the company says. While 9-mm steel wire heavy-duty stud Grip Link tire chains have been discontinued, they are still available while supplies last.
"Grip Link tire chains are the perfect solution for worry-free traction over uneven terrain and through difficult environments, including oil fields, lumber yards, rock, mud and any snow or ice condition imaginable," says Robert Spooner, director of sales – Canada, Kinedyne Canada Limited. "These durable and lightweight chains are designed to deliver superior performance for vehicles traversing even the most challenging terrains."
Engineered to provide both strength and durability, Grip Link studs, cross-links and sidewall chains are constructed of hardened, high-strength carbon steel. The 7- and 8-mm heavy-duty stud chains come with 14 cross-links providing superior tractive characteristics, Kinedyne says.
The 7- and 8-mm heavy-duty stud tire chains come with four tensioning cams for quick and secure tightening on single models and feature eight cams on dual-triples, with four cams on the outside and four on the inside. Kinedyne's T-Wrench cam tensioning tool is also included in each package.
"Today's off-road vehicles often use a larger profile tire that many chains just can't accommodate," Spooner says. "The new Grip Link tire chains work with larger diameter tires."
All Grip Link tire chains come in retail display-ready, reusable, easy-to-carry, "Easy Store" pails. The durable pails each feature detailed installation instructions in English and French, the company says.