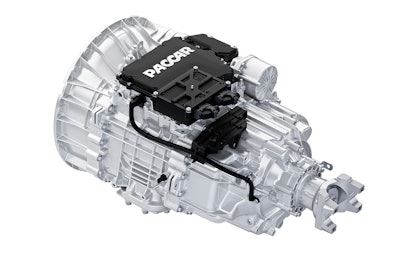 The growing lineup of Paccar Powertrain components offered in Kenworth heavy- and medium-duty trucks now have a new set of names.
The new naming convention is consistent for each powertrain component segment, the company says, and follows a similar naming style as the Paccar MX and PX engines, and provides cohesive Paccar Powertrain product branding.
The Paccar Powertrain products feature the Paccar MX-13, Paccar MX-11, Paccar PX-9 and Paccar PX-7 engines; Paccar TX-12 automated and Paccar TX-8 automatic transmissions; and Paccar DX-40 drive axle and Paccar FX-20 front axle.