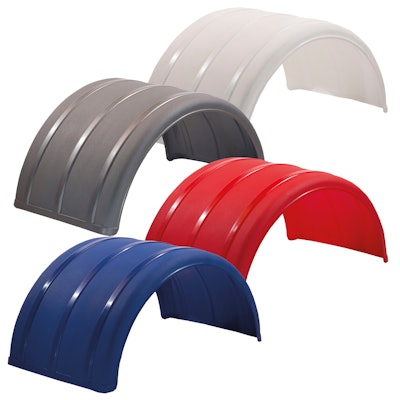 BettsHD has become the exclusive U.S. Distribution Partner for the Featherwing fender line by Boydell & Jacks, the leading manufacturer of mudguards, mudflaps, brackets, storage systems and ancillary products for the commercial vehicle industry in the United Kingdom.
In 1967 Boydell and Jacks was the first company in the world to conceive and produce a commercial vehicle fender from thermoplastic. Featherwing branded products have been adopted by many OE truck manufacturers, including Volvo, Paccar, and Scania and are specified and fitted by companies such as Ryder, DHL, TNT, XPO Logistics, and UPS, BettsHD says.
"BettsHD has a stellar reputation within the industry which it has serviced since 1868 and we are indeed proud that they see Featherwing products as a new part of their business," says Mark Knight, sales director, Boydell & Jacks. "I know going forward this relationship will be great for all involved."
Knight also notes, "This partnership will also give Featherwing customers in North America access to the large range of product that BettsHD has to offer whilst also growing the Featherwing range in the USA."
Ed Powderly, vice president of sales, BettsHD, adds, "Existing Featherwing customers in the U.S. will now have access to the entire BettsHD product line. BettsHD customers will gain access to the Featherwing line of polyethylene fenders and mounting kits. It will be a win-win for our customers.
Featherwing fenders will be stocked at BettsHD's Canfield, Ohio, manufacturing and distribution facility.