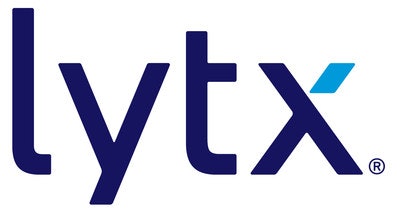 Daimler Truck North America (DTNA) announced Friday plans to offer a complete factory installed dual camera module from Lytx, a global leader in video telematics solutions, capable of both road- and driver-facing digital video recording, to speed deployment of the risk-mitigating technology to Freightliner and Western Star trucks.
For the first time ever in any truck, the Lytx camera system is available as an OEM factory install that will lead to reduced upfit time and quicker speed to truck in-servicing. In addition to video capture, DTNA says the dual camera system incorporates machine vision and artificial intelligence (MV+AI) technology and components of the Lytx Video Safety offering that are proven to help improve unsafe driver behavior, including distraction detection and alerting technology to give fleets peace of mind that drivers are empowered to make safe choices while on the road (subscription required).
[RELATED: Electrification company bringing charging network to California highway]
"The new camera offering from Lytx is a direct response to fleets' requests for integrated and factory installed solutions that contribute to greater safety while also reducing the time and inconvenience associated with aftermarket installations," says Mary Aufdemberg, general manager, product strategy and market development, DTNA. "The fact that we can offer an integrated third-party solution for video capture allows customers greater choice when they opt for one of our Freightliner or Western Star trucks."
Lytx technology, including the dual camera system, is already trusted by more than 4,800 fleets worldwide and has rapidly emerged as a leading solution for the nation's largest fleets. Both road-facing and in-cab facing camera technology are proven to reduce unsafe driver behavior, DTNA says.
"By integrating our industry-leading video telematics system and all-new camera solution with the industry-leading trucks from Freightliner and Western Star, we are extremely proud to break new ground with Daimler Truck North America and help increase safety on the roadways," adds Brandon Nixon, chairman and CEO, Lytx. "From the onset of this relationship, our passion for innovation and customer-first solutions aligned perfectly with their team's mission and it's been an absolute honor to work collaboratively via the Lytx Vision Platform to deliver customizable safety solutions to our joint customers."
The camera enclosure uses the footprint of the already installed Detroit Assurance system used by Freightliner and Western Star. This minimizes use of windshield real estate and preserves driver line of sight. DTNA says the Lytx system works well alongside active safety systems also available as options for trucks manufactured by DTNA and complements other camera options available from the company. An active subscription with Lytx is required to use their system and access video footage. Subscription service billing will be handled by Lytx.
Ordering for the Lytx dual camera option will begin later this fall, with the first Lytx-equipped trucks to be built in February 2023 for the Freightliner Cascadia and March 2023 for the Western Star X-Series line of 47X, 49X and 57X models, Daimler adds.