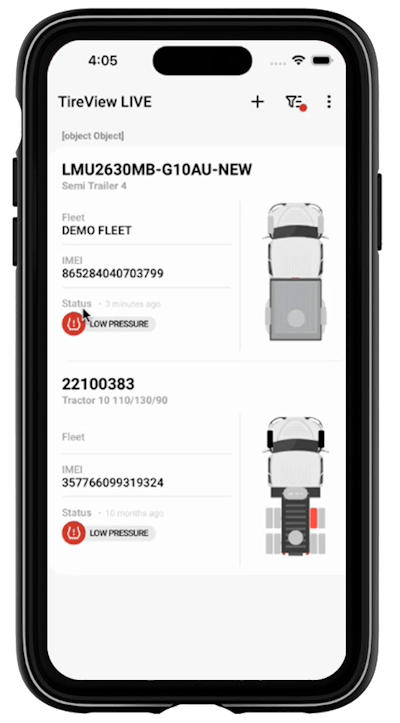 PSI released TireView LIVE for Apple and Android devices on Thursday.
[RELATED: PSI, Celerity DRS renew deal to partner in Europe]
TireView LIVE delivers tire analytics with customizable alerts and reports, giving fleet operators the information required to manage tire costs for trucks and trailers in real time.
The app features tire alerts at a glance, pre-trip inspections and post-trip analysis, data for predictive maintenance decisions and in-transit repairs, updates and sensor pairing over the air, and more.
TireView LIVE account set up and integration requests can be accessed on the PSI website. Product information and manuals can be viewed on the resource tab. You can also find a list of integration partners that can be used to consolidate data into one gateway. If your partner is not listed, you can inquire about additional integrations.