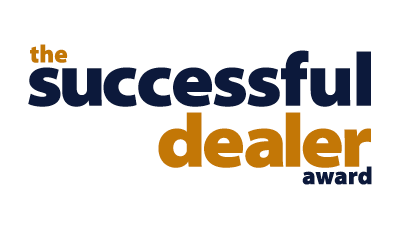 The 2020 Successful Dealer Award is going virtual. Trucks, Parts, Service is excited to announce our eighth annual dealer award will be presented during a virtual ceremony open to all medium- and heavy-duty dealers on Nov. 19, 2020.
The landmark event, which will be held at 3 p.m. CT, will last approximately one hour and is sponsored by Interstate Billing Service, National Truck Protection, Premium 2000 and Top Mark Funding. In addition to the presentation of the 2020 Successful Dealer Award, November's event also will include a keynote presentation from Fleet Advantage Senior Vice President of Strategic Fleet Solutions Al Barner.
Wondering who is going to win our Successful Dealer Award?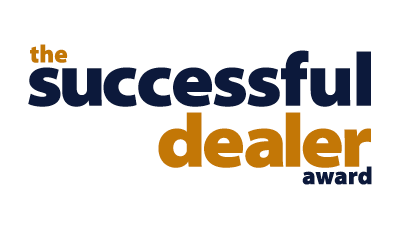 You are in luck. This year's award presentation will be held Nov. 19, and presented live through our website. Sign up now to have access to the event, and learn more about how to better serve your customers from our keynote speaker Al Barner of Fleet Advantage. Sponsored by Interstate Billing, National Truck Protection, Premium 2000 and TopMark Funding.
Barner will share his expertise on heavy equipment life cycle management, and how faulty financing and spec'ing choices made when placing a truck order can impact a fleet's future purchasing capabilities and decisions. He will share insights on how dealers can better assist customers during asset acquisition to ensure they are able to maximize the value of their equipment and turn over their inventory at a moment that is optimal within the equipment's life cycle.
"We are absolutely thrilled to announce our virtual 2020 Successful Dealer Award presentation. We were tremendously disappointed when it became clear we would not be able to present this year's award during a private ceremony as we have in prior years, but we believe this year's event, which is open to the entire medium- and heavy-duty dealer community, is a wonderful alternative," says Lucas Deal, TPS editor. "By pivoting to a virtual presentation, we are able to welcome the entire industry to join us in recognizing this year's great finalists.
"We also welcome the opportunity to expand our event by adding a keynote address from Al Barner of Fleet Advantage. Al is an expert on fleet purchasing and life cycle management and I believe his knowledge will be incredibly valuable for all dealer attendees. In the year of COVID-19, never has it been more important for fleets to make intelligent decisions about their equipment purchasing and Al's expertise should enable all dealer attendees to be more informed and understanding of their customers' needs."
Finalists for this year's Successful Dealer Award are Advantage Truck Group, Allstate Peterbilt Group, HK Truck Center, Housby and West Michigan International/K&R Truck Sales.
Nominated by the trucking industry at large, finalists for the Successful Dealer Award represent the best of the truck dealer community. These businesses are renowned for their supreme customer service and industry expertise, as well as their cutting edge adoption of new technologies and business tactics and their commitment to their marketplaces.
The 2020 Successful Dealer Award virtual presentation event is free to attend and open to all dealers. To sign up and hear Barner's remarks and learn who will be crowned the industry's top dealer, please CLICK HERE.