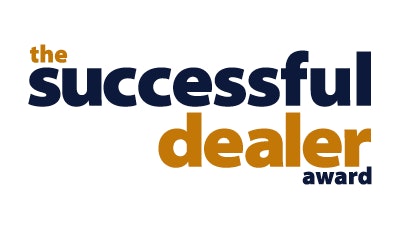 Trucks, Parts, Service is thrilled to announce our finalists for the 2020 Successful Dealer Award.
Sponsored by Automann, National Truck Protection/Premium 2000, Interstate Billing and Top Mark Funding, the Successful Dealer Award recognizes well-rounded, successful truck dealer operations for their business success, customer service response and reputation, community involvement and outreach, civic responsibility, environmental initiatives, staff education and training, marketing and more.
After a long nomination period in which more than 40 truck dealers received nominations from the trucking industry at large, our five finalists for this year's award are Advantage Truck Group, Allstate Peterbilt, HK Truck Center, Housby and West Michigan International/K&R Truck Sales.
"I would like to applaud and congratulate every dealer who received a nomination for our Successful Dealer Award this year. Though our program only selects five finalists, we have never received more nominations for our award from the trucking community at large than we did this year. Considering the circumstances, I think the fact that fleets, owner-operators and truck drivers were willing to take time out of their busy lives to nominate truck dealers for our annual award speaks to the importance of the dealer/customer relationship," says Lucas Deal, content director, TPS.
"We eagerly look forward to learning more about our 2020 award finalists and promoting their businesses in the months to come."
Among this year's dealer group, only Allstate Peterbilt (2013) and HK Truck Center (2016) have previously been finalists in the Successful Dealer Award program.
TPS will learn more about these businesses in the coming months and publish features about each operation on this website in the fall, before announcing the 2020 Successful Dealer Award winner late this year.