Ed Rietman has been focused on continuous improvement since his first days in trucking.
He entered the industry as a technician. When he was working on trucks, Rietman wanted to become more experienced, proficient and efficient. When he achieved that goal and leveraged his skills into a second job rebuilding heavy trucks and engines with a business partner, Rietman turned his attention toward building and improving that business.
Looking for insights into your customer's decisions?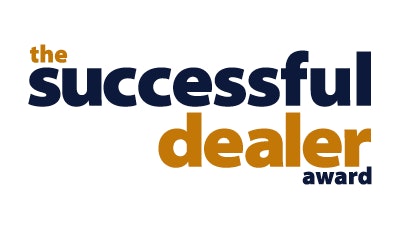 Then you need to register for our virtual Successful Dealer award presentation event on Nov. 19, where Al Barner of Fleet Advantage will share his knowledge about how today's commercial carriers assess their equipment needs — and their dealer partners. Sponsored by Interstate Billing, National Truck Protection, Premium 2000 and TopMark Funding.
As the operation grew and his partner chose to exit, Rietman seized the opportunity to run the business full time, opening a facility in Holland, Mich., that quickly expanded to offer parts sales, truck and trailer repair, towing, equipment sales and more.
By 2012, that pursuit of continuous improvement had helped grow the business so much truck OEMs came calling. Rietman entered the Navistar dealer network through acquisition that year and expanded his company's footprint a second time with another acquisition last fall.
Though he hasn't added any new locations or major services yet in 2020, Rietman says continuous improvement continues to be the motor that drives West Michigan International and K&R Truck Sales.
And in recent months, the trucking industry has started taking notice.
In January, Rietman was recognized as International's 2019 North American Dealer of the Year and just six months later, his business was named a finalist for the Successful Dealer Award.
"I'm proud of our history and how we've grown," says Rietman, dealer principal. "We've been blessed to receive some accolades recently and they've been huge honors for us. It takes a good team to grow a business and we've been fortunate to build a great team over the years that's enabled us to get here."
Today, the team at West Michigan International and K&R Truck Sales is more than 230 employees strong. West Michigan International has locations in Grand Rapids, Kalamazoo, Lansing and Muskegon, Mich. — Rietman's first location in Holland is still branded K&R Truck Sales — and supports International, Idealease, Cummins, Fuso and Challenger trailers.
Rietman gives all the credit for the company's impressive growth to his management team. Many have been with the company for years and, in addition to participating on the company's internal Continuous Improvement teams, innately understand the type of person who fits into the company's progress-driven culture. At West Michigan International and K&R Truck Sales, all decisions are made with experience in mind.
"We really try to have a family atmosphere here, for our employees and our customers," Rietman says. "We want everyone to feel welcome."
He says that's important because more often than not, when a customer comes into the dealership, they're having a bad day.
"We understand when they come in here they're not always going to be in the best mood. We try to make sure our front-line associates have compassionate hearts. That they can empathize with the customer and help diffuse the situation so they can help them," he says.
And that compassionate approach extends far beyond the company's front counter, says Don Schra, chief financial officer.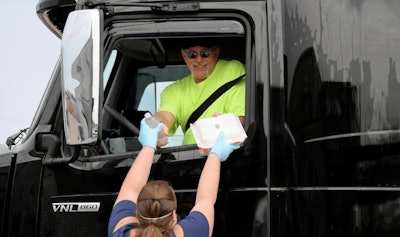 All West Michigan and K&R associates are hired on personality first and industry familiarity second. Schra says the company's management team has developed comprehensive training programs to quickly bring new employees up to speed on the responsibilities of their work, but being thoughtful and understanding. That's a prerequisite on Day 1.
"The finance guy in me says our balance sheet is a snapshot of our business, but that doesn't tell the whole story of what we're doing here," he says.
The list of everything the company is doing to serve its customers and marketplace is immense. On the customer front, the dealership holds a variety of complimentary service training events for customers on topics such as brakes, A/C maintenance and certification, fluids and filtration. The company also launched an in-house technician onboarding and training program last fall providing essential education and tool purchasing grants for new hires.
The efforts are similar across the state, where donations to local youth programs, adoption agencies, food ministries, veterans' programs and charities for developmental disabilities are commonplace. The company also has an annual parts sales drive, where 10 percent of profits go to local charities.