Expanding a business is hard. Doubling the footprint of a business less than a year before a pandemic grips the world? That's substantially harder.
Hank Knabe says if he knew last fall when his business HK Truck Center opened its second location in Parsippany, N.J., that months later the area would be assaulted by coronavirus, he says he might have considered postponing the expansion. But he also might not have. When your business is growing at the rate HK Truck Center has been, expansion always exists on the horizon.
Looking for insights into your customer's decisions?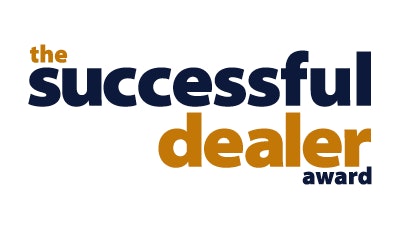 Then you need to register for our virtual Successful Dealer award presentation event on Nov. 19, where Al Barner of Fleet Advantage will share his knowledge about how today's commercial carriers assess their equipment needs — and their dealer partners. Sponsored by Interstate Billing, National Truck Protection, Premium 2000 and TopMark Funding.
"It's definitely been an interesting year," says Knabe, who founded the business that would become HK Truck Center as a service operation in his driveway more than 30 years ago.
Headquartered in South Plainfield, N.J., HK Truck Center has evolved into one of the most established and revered medium-duty dealers in the New Jersey and New York metro areas.
A Successful Dealer Award finalist for the second time in 2020 (its first finalist recognition came in 2016), Knabe says the hardships his business faced opening a second location immediately ahead of the COVID-19 pandemic are challenges he wouldn't wish any other dealer.
But he's also proud by how valiantly HK's associates have responded to the situation. The company's culture has been put to the test and it has resolutely stood tall.
"One thing we do here is hold everyone accountable," says Knabe. "To our teammates, to our customers. Everyone is trained to be accountable to everyone else and everyone knows what is expected of each other."
Knabe says customers come to HK Truck Center because they know the staff has the intelligence, training and authority to make decisions and take actions to help them. Not every associate can solve every customer problem every time, he says, but in those rare cases where solutions require additional input, employees know they can count on their teammates and company leadership to do whatever is necessary to help them and the customer.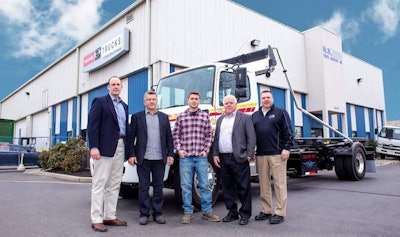 "We focus a lot on training and having policies and procedures in place so our employees know how to handle as many situations as possible," says Vanessa Ciervo, chief operating officer. "We know we don't have processes for everything, and in those instances we encourage our employees to not be afraid" to make a decision.
"If we make a mistake we learn from it. We evolve and make our processes better for the next time," she says.
The strategy has helped the company reduce turnover and increase internal career development — both of which are vital to maintaining customer partnerships.
"Coming from the service industry, I have always emphasized to our people how important it is that we understand our customers need their trucks on the road," Knabe says.
And the HK Truck Center service team is unquestionably one of the industry's best. Senior Technician Tracey Gennusa won Hino's Elite Technician award as the best tech in Hino's North American network in 2018, and the dealer has been part of Hino's Certified Ultimate program for many years. The company also offers late-night service hours, loaner cars and pickup and delivery vehicle options, as well as a lease/rental fleet to ensure downtime doesn't have to stop customers from moving their freight.
"It all comes back to the customer," says Ciervo. "He needs his truck. Without it, he doesn't have a business and we don't have a business."
That dependability has been on full display this year as HK Truck Center established its second location as well as performed the essential work of keeping trucks moving as COVID-19 ravaged the New Jersey and New York area. Early on, the company was quick to institute safety protocols for employees and customers, alike, and also donated services to customers hardest hit by the pandemic.
The efforts weren't anything new for a business that always has been deeply involved in its community. HK Truck Center supports a multitude of community groups, youth programs and charitable events, and recently even helped cover the funeral expenses of an employee who had passed away.
"When people come to us asking for help we always try to do what we can to help them," says Ciervo. "The world needs more of that now."