People want to work for Housby. Tyler Olson says that's been the case for years. But don't just take it from him.
"We've been named one of the Top 50 places to work in Iowa for the last six years," he says.
Wondering who is going to win our Successful Dealer Award?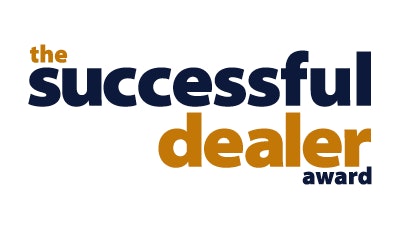 You are in luck. This year's award presentation will be held Nov. 19, and presented live through our website. Sign up now to have access to the event, and learn more about how to better serve your customers from our keynote speaker Al Barner of Fleet Advantage. Sponsored by Interstate Billing, National Truck Protection, Premium 2000 and TopMark Funding.
As general manager of the company's Mack, Isuzu and Cummins dealership in Des Moines, Olson says Housby's perennial ranking among the state's best employers by the Des Moines Register is a source of pride throughout the business. After ranking 16th in the Midsize Business category in 2018, Housby leapt to third in the category in 2019.
The Register hasn't named its top businesses yet this year, but regardless of how those rankings turn out, 2020 already has been another milestone year for Housby, which was named a finalist for the Successful Dealer Award for the first time in July.
No matter how many accolades the company receives, Olson says Housby remains forever humble about its sterling reputation.
The business has been singularly focused on serving customers since Jack Housby first opened it in 1969. And while public praise is appreciated, Olson says that's not why the company works so hard. Olson says at Housby, putting people first will always be its raison d'etre.
"Our ownership team knows everyone who works in this business and they truly care about each and every person. I don't think that's something you see a lot with businesses that have more than 200 people, but it's definitely the case here," he says.
First founded as a truck detail and towing business, the company now encompasses a medium- and heavy-duty truck and trailer dealership with equipment sales, parts, service, body and collision repair and customized maintenance programs; a Volvo construction equipment division; a specialty mixer systems production business; and a national auction house that holds two dozen auctions per year.
Olson says the multitude of services enables Housby to be uniquely positioned to serve central Iowa's diverse customer base, which includes on-highway and off-road fleets as well as municipalities, waste and refuse haulers, construction and heavy industry businesses and the agriculture sector.
"We tell all of our customers we want to be their one-stop shop; we can take care of them from front bumper to back [bumper] and everywhere in between," he says.
How does Housby do it? Olson says that's where the company's employee-centric culture comes in.
Housby's leadership team has worked tirelessly to instill a culture of respect, transparency, cooperation and communication across the operation. Olson says once an associate is hired at Housby, they are "part of the family," which means their thoughts and ideas on how to help the business run more efficiently and better serve customers are always welcomed, appreciated and evaluated.
And when good ideas are submitted, they're acted upon.
"We are always quick to adapt," Olson says. "I think that's something our customers like about us. When we find a way to do something better or offer something that helps them, we do it."
Employees like that too, Olson says. Turnover within Housby's truck dealer operation is almost non-existent. Employees are more likely to stay two hours late than leave two hours early, and even with COVID-19 and August's derecho windstorm impacting the business, Olson says Housby employees continue to go above and beyond in a difficult 2020.
"They have told us how much they want to keep coming to work every day to keep our customers going," he says.
Housby returns the favor through generous training and career path development programs, such as its scholarship program (in partnership with Des Moines Area Community College) for new technicians, its Housby University program for existing technicians and a comprehensive leadership program for associates who strive to move into management roles within the company.
And similarly, generous efforts are taken outside the business.
Olson says Housby partners with local schools to offer career preparedness assistance and is a major contributor to several non-profits, including to Youth Homes of Mid-America, which provides troubled youth and their families a path to independence, the Girl Scouts and Boy Scouts of Iowa and Easterseals Iowa, among others.
Regarding Easterseals, the Housby family helped the group raise more than $360,000 during its 2017 fundraising initiative.