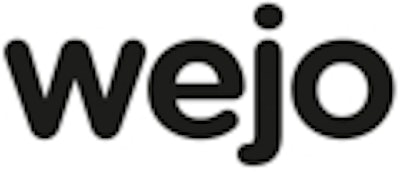 Wejo joined the Microsoft Connected Fleets architecture, the companies said. The vehicle data company will help serve the fleet management market.
Along with other partners, Wejo will help fleet managers, independent software providers and system integrators go beyond limited data sets and basic dashboards to integrate data into business processes and decisions.
"Wejo will expand its footprint in the Connected Fleets space while embracing Microsoft's scalability, reliability and agility to drive application development and shape future business strategies," says Richard Barlow, founder and CEO of Wejo. " We're excited to be part of the Connected Fleets interconnected ecosystem of partner solutions and work with Microsoft on better delivering the data and insights necessary to fleet customers and partner to keep their drivers safe on the road while driving efficiencies across their fleets."
Microsoft Connected Fleets will streamline access to Wejo's connected vehicle data, delivered in near real-time from its OEM partners. Software providers, system integrators and fleet managers will be able to facilitate faster integrations with customer-specific requirements, enable integration of fleet management functions with business applications for field services, simplify the delivery of analytics, and deliver fleet management capabilities without needed to retrofit hardware.
"Our goal is to transform the growing connected vehicle, fleet, and mobility market with next-generation solutions that offer faster, better quality vehicle data with lower investment. Wejo brings deep experience and expanded data and fleet management insights to Microsoft Connected Fleets," says Sanjay Ravi, general manager of the automotive, mobility and transportation industry for Microsoft. "Wejo helps to significantly increase solution velocity and lower data acquisition cost by eliminating the need to fit new hardware to vehicles for fleet management, helping drive efficiencies and more value for customers."