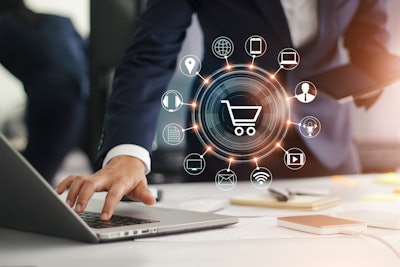 MontAd Media, a data marketing company serving the automotive aftermarket, heavy-duty, and fleet industries, has entered into a strategic partnership with JNPSoft/OptiCat, a data management and digital service provider serving the same sectors.
This partnership makes it the first of its kind to offer a full-service e-commerce portal with targeted ads designed to increase sales.
"Our heavy duty connect platform, powered by Audience ID technology, allows clients to deliver ads to fleet and heavy-duty parts buyers based on the application specific online research they do," says Al Haberstroh, Chief Strategy Officer and owner, MontAd Media. "We are pleased to be partnering with an industry leading company like JNPSoft/OptiCat allowing our customers an even greater reach into the heavy-duty aftermarket."
"Our e-catalog and e-commerce solutions help the heavy-duty industry in their digital transformation," adds Bryan Thueson, COO, OptiCat. "By joining forces with MontAd Media, we are excited to be able to offer our customers the enhanced ability to deliver ads to precise fleet audiences and targeted demographics driving qualified traffic through their online marketplace."
Both MontAd and JNPSoft/OptiCat share the same vision of delivering innovative products and solutions to meet the ever growing needs of the aftermarket industry, the companies say.