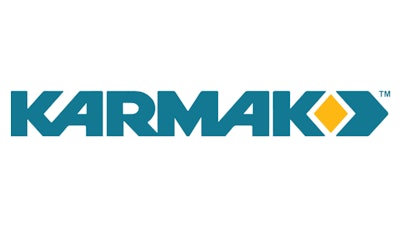 Karmak recently held its 51st Karmak Conference and Tradeshow at Union Station Hotel in St. Louis, Mo.
Celebrating Karmak's 40th anniversary, more than 600 people attended this year's event, an all-time record Karmak also celebrated its first year as a 100 percent Employee Stock Ownership Plan (ESOP) company.
The announcement of Karmak's new direction with mobile applications was the highlight of the event. Karmak's mobile service app will be launched early in 2023 and will serve as the platform on which future Fusion integrations will be built upon, the company says. With the mobile service app, Karmak says Fusion users can easily manage service drive operations using their mobile phones or tablets creating efficiencies for employees which provides a better customer experience.
Transportation leaders from across North America came together to network and discuss strategies for driving more effective and efficient business transactions. Attendees also gained exclusive access to live vendor demos, along with leadership and OEM breakout groups.
"The Conference was record-breaking on all counts. Not only did we have twice the number of attendees compared to last year's event, but we had more vendors, demos, and breakout sessions than ever before," says Jim Allen, CEO, Karmak. "The energy was incredible."
"Giving a peek behind the curtain, and allowing our customers to see what we have in the works is an exciting part of the conference, but there's also a collaborative aspect. We set up sessions to collect real time feedback from our customers that we use to improve our software products," Allen adds. "It's all about joining together to drive our industry forward."