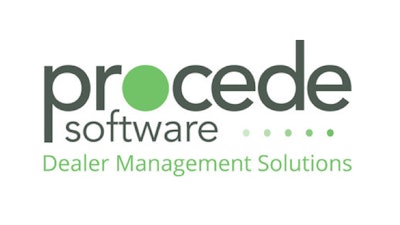 Procede Software announced Wednesday it is now the leading Navistar Certified DMS Partner in terms of the number of International and IC Bus dealership locations using its Excede business system.
The achievement is the result of Procede's long-term strategy to proactively engage with OEMs and dealerships to build collaborative, healthy relationships and to leverage its open API to build powerful integrations between Excede and OEM-proprietary systems, the company says.
"We are deeply honored to have achieved this milestone and grateful for the opportunity to serve this innovative, forward-looking network of dealers," says Procede CEO Larry Kettler. "Building active, healthy relationships with OEMs across the industry has been at the forefront of our business strategy for more than a decade. We are committed to our ongoing partnership with Navistar and to building integrations with their proprietary systems that solve real business problems for their dealers across the country."
Excede is built on Microsoft SQL, a relational database designed to provide unprecedented reliability, scalability, and access to data, Procede says.
"Procede's open API, which sets a new industry benchmark for interoperability, as well as our dedicated product management and engineering resources, have been key to our ability to build robust integrations with OEM-proprietary and essential third-party systems," adds Eric Fortin, senior vice president of Product. "The API is so robust that OEMs, partners, and dealerships are choosing to develop on it as well."
The company has been a Navistar Certified Dealer Management System Partner since 2019.
Terry Minor, president at Cumberland International Trucks, says his company was an early adopter of Excede. "It's been an integral part of our business for 15 years, and I highly recommend it to other International dealers. Procede's strategic approach, their commitment to building relationships, and their ongoing advancement of the product are what make it the strongest dealer management system available today," he says.