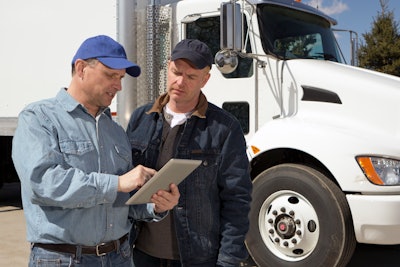 Pluss Software LLC has released its new PlussPay Financing offering. Powered by Wisetack, Pluss says this consumer financing solution will enable Pluss software users to in turn offer easy consumer financing to their customers at the point of purchase.
"By providing buy-now-pay-later consumer financing right inside PTM-Vision, our customers can turn down less business, decrease potential AR, and save time," saysTodd Adams, vice president of product management for Pluss.
"We built a seamless integration with Wisetack that enables the user to initiate a financing request at the point of sale. Customers can fill out their info on their own cell phone or mobile device and the resulting approval shows up right in their business software allowing them to close the invoice. It is really fast and offers new payment options to our customers. Working with Wisetack was a no-brainer for Pluss. They value our customers the way that we do and their technology and services are best-in-class."
Wisetack is a consumer financing platform built to help businesses thrive by facilitating real-time consumer lending at the point of sale.
"We are excited to give Pluss shops the ability to offer consumer-friendly financing to customers directly on the invoices they send through PlussPay," adds Bobby Tzekin, co-founder and CEO, Wisetack. "Together, Wisetack and Pluss can give customers a better way to afford the repairs they need, all while helping shops realize increased sales and efficiency."