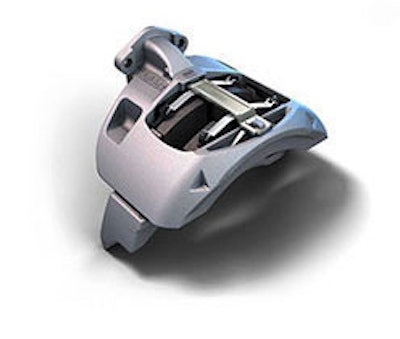 The Haldex ModulT DBT22LD air disc brake is now an option on International LT and RH series tractor platforms, SAF-Holland says.
"We are very excited to grow our long-term partnership with Navistar," says Matt Resch, Haldex vice president, OEM Power Sales (Americas). "The ModulT DBT22LD and the LifeSeal+ package will be a great start to this growth."
[RELATED: SAF-Holland finalizing Haldex acquisition]
SAF-Holland says the DBT22LD offers customers more uptime and a lower operating cost. The air disc brake offers two large-diameter, single-piston and lube-free slide pins along with a Haldex LifeSeal+ double diaphragm spring brake chamber, which has a fully sealed spring brake housing.