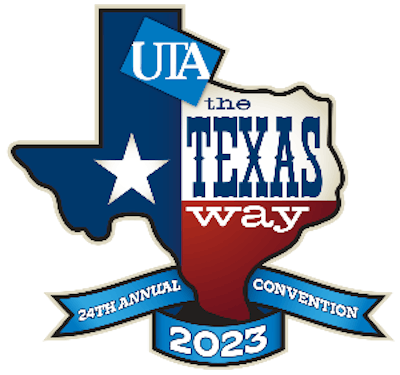 The Used Truck Association (UTA) announced Tuesday there are only 10 days left to register for the 2023 UTA Convention and take advantage of early bird registration savings.
UTA says registering for the 2023 Convention by Aug. 31 can save attendees $200. The 2023 UTA Convention is set for Nov. 8-11, in San Antonio.
More information about this year's exciting event can be found on the UTA's new convention website.
According to UTA, the new website offers interested parties all the details and take advantage of the early bird registration and sponsorship options available. The website provides comprehensive information about the convention schedule, venue, sponsors, featured speakers, workshops and more.
This is the first time UTA has had a specific convention website. The association is thrilled with how it features the event sponsors in a new way — especially the Presenting and Diamond levels with their own landing page. UTA also states it will add more information about the convention to the site as it continues to finalize details.
"We're very pleased to have the UTA Convention website working," says Craig Kendall, UTA board member with The Pete Store. "This should make registering, sponsoring, attending and staying up to date on the convention easier."
This year's convention will be held at the JW Marriott Hill Country Resort. Confirmed speakers include used market analysts Steve Tam of ACT Research and J.D. Power's Chris Visser, as well as keynote speaker Ross Shafer. The event also will include workshop discussions, a vendor expo and a number of exciting networking experiences.
For more information, check out the new website.