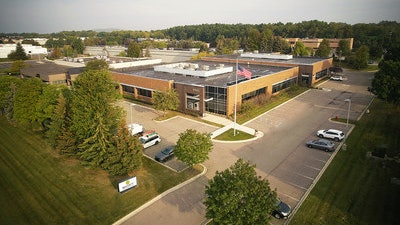 The Shyft Group is opening a dedicated research and development center, located at 47632 Halyard Drive, Plymouth, Mich.
"Opening a dedicated R&D facility reflects our commitment to constant innovation," says Shyft Group President Daryl Adams. "Our strategic EV chassis development initiative, announced in June, is just the first in a number of future developments from Shyft Innovations that will drive advancements in both mobility and alternative propulsion."
The 40,000-sq.-ft. R&D facility will be home to Shyft Innovations, The Shyft Group's dedicated mobility research and development team, which includes the EV Chassis Engineering group. The building will be used for product development, prototyping, and design, with a focus on a range of future products and leading technologies, the company says, An all-electric chassis platform is currently under development. Early prototypes will be assembled at the facility to support the EV chassis' soft launch towards the end of 2022, The Shyft Group adds.
[RELATED: TMC experts share guidance on preparing a facility for EV service]
"The growth we're experiencing across the Shyft portfolio speaks to our strong end markets and our products' ability to uniquely meet the needs of our customers. This new facility, our growing team of innovative leaders and professionals, and our commitment to research and development will position us to meet the needs of our customers for years to come," says Eric Fisher, vice president and general manager, Shyft Innovations.