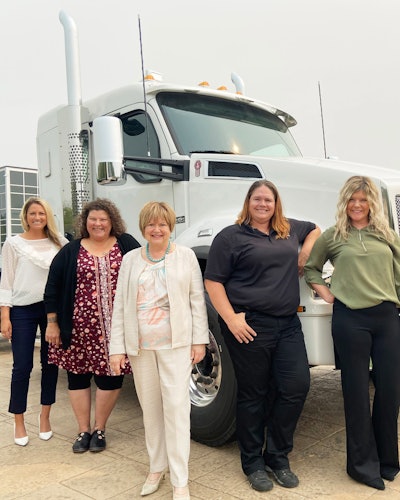 Rihm Family Companies (including Rihm Kenworth and Rihm Leasing) has been named a Top Company for Women to Work for in Transportation by the Women in Trucking Association.
This is the fourth year in a row that Rihm received this honor.
"As women rise through the ranks in the transportation industry, we are excited to feature the companies that make the extra effort to attract and retain a more gender-diverse workforce," says Ellen Voie, president and CEO of WIT. "We applaud their efforts, and this distinction is our way of giving them the recognition they deserve."
There are several characteristics that distinguish companies recognized on this list, according to Brian Everett, publisher of Redefining the Road. These characteristics include corporate cultures that foster gender diversity; competitive compensation and benefits; flexible hours and work requirements; professional development opportunities; and career advancement opportunities.
"Identifying the companies on this list involves a two-step process," says Everett. "First, nominations of the companies are received and carefully reviewed to ensure they qualify by meeting a minimum threshold of qualifications. Then the final ballot of companies is voted on by individuals in the industry. This is the fourth year of this prestigious recognition program and it garnered more than 14,000 votes to identify the final companies named to the list."
"When I think about what makes a company a good place to work, I think of a place that allows employees to grow and expand their knowledge," says Kristin Oftedahl, marketing communications manager, Rihm Family Companies.  "No matter what position, the Rihm family encourages its employees to grow in their careers.  For women, having this opportunity is especially important. At Rihm, women are valued members of the team, and are afforded the same opportunities as men."
Rihm Family Companies has been woman-owned since 2010.  In 2015 Women in Trucking named Rihm president and CEO Kari Rihm the Most Influential Woman of the Year and most recently, Rihm was recognized as a Top Woman Owned Business by the association – also the fourth time Rihm received that recognition.