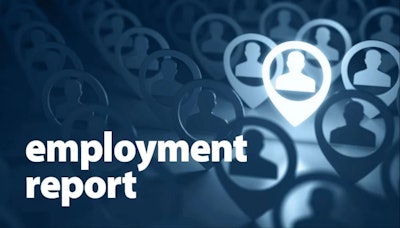 The following employment changes were announced to the trucking industry the week of March 21, 2022:
Collin Shaw has been named president and chief operating officer of the Heavy Duty Manufacturers Association (HDMA), the commercial vehicle supplier division of the Motor & Equipment Manufacturers Association (MEMA).
Hutchens Industries has appointed Jason McCann as its new Southern Regional Manager. He is responsible for customer relations and sales in New Mexico, Oklahoma, Texas, Arkansas and Louisiana.
Transervice Logistics Inc. has promoted Sean Schnipper to director of marketing.
Blue Bird has appointed Britton Smith to senior vice president, Electrification and Chief Strategy Officer.
Grote Industries has announced Chief Engineer Chuck O'Neal has been promoted to executive director to lead and manage the U.S. engineering organization.
Advantage Truck Group Parts Director Michael Ramian received the Employer Support for the Guard and Reserve Patriot Award. Administered by the U.S. Department of Defense, the award recognizes supervisors for their outstanding support of employees in the National Guard or Reserve.
Radu Pop, business development manager, Stertil-Koni, has joined the newly formed ACES Advisory Council.
Tod Hynes has been appointed chair of XL Fleet's Board of Advisors, and has stepped down as president of XL Fleet and member of its Board of Directors.
John Chalifoux, president and CEO, MERA, was named a 2022 Notable Leader in Sustainability by Crain's Detroit Business.