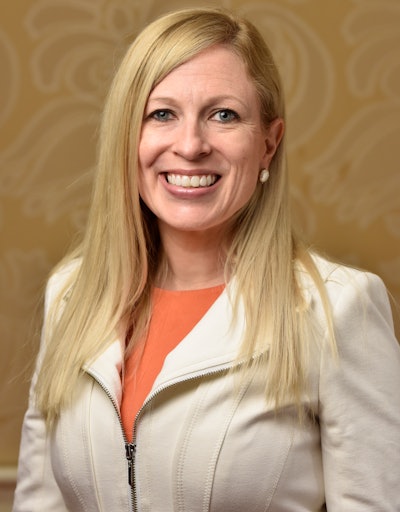 Laura Perrotta recently returned to the National Automobile Dealers Association (NADA) to lead the American Truck Dealers (ATD), a division of NADA, to serve as president of ATD.
Perrotta has worked in the association world for the past 21 years focusing on legislative affairs. She comes back to NADA/ATD from the American Highway Users Alliance (Highway Users), where she served as president and CEO. The Highway Users is a 300-member coalition of transportation companies and associations including the trucking industry that focuses on advocacy for highway funding, roadway safety and congestion relief.
Prior to leading the Highway Users, she worked for NADA as senior director of legislative affairs and focused heavily on ATD issues.
"I'm thrilled to have the opportunity to lead ATD and I know we have a lot of important work ahead of us," Perrotta says. "I truly enjoyed my time working with the truck dealers and I love trucks, so this is a very exciting opportunity for me."
"The task of advancing the issues and agenda specific to America's 1,800 commercial truck dealers, and their nearly 150,000 employees, is one of NADA's most important functions," says Mike Stanton, NADA president and CEO. "Laura is the perfect individual to execute that mission. And we are thrilled to have Laura back with the NADA family."
"ATD is excited to have Laura Perrotta leading the truck dealers in this important role. The truck dealers look forward to having Laura help drive influence on Capitol Hill and in the trucking industry," says Scott McCandless, president of McCandless Truck Center LLC, and ATD chairman. "This is a critical time for the truck dealers with alternative fuel vehicles gaining traction, new environmental regulations on the horizon and supply chain shortages straining the market. ATD will continue to face these challenges head-on for our members."