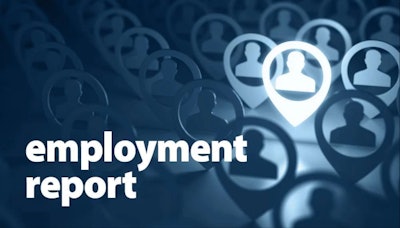 The following employment announcements were made in the trucking industry the week of Nov. 28, 2022:
Karmak has appointed Todd Robertson vice president of sales and Neil Osborn as vice president of development. Robertson has been with Karmak since 2007; Osborn since 2019.
Kevin Judge, brand ambassador for NTN's Automotive Aftermarket business unit, will formally retire on Dec. 31.
Steve Hoeft has been named president, Commercial Truck Group, for Bridgestone Americas.
Jim Sharkey has been named president at PSI. Former president and CEO Tim Musgrave will remain in his role as CEO. PSI also has appointed to executive vice president of business development and Bear Musgrave has been promoted to president of TST.
GIlbert Passin has joined Harbinger Motors as chief production officer.
Ritchie Bros. CEO Ann Fandozzi, was recently recognized by Canada's The Globe & Mail newspaper as its CEO Innovator of the Year.
Norma Clayton was elected to the board of the Goodyear Tire & Rubber Co.