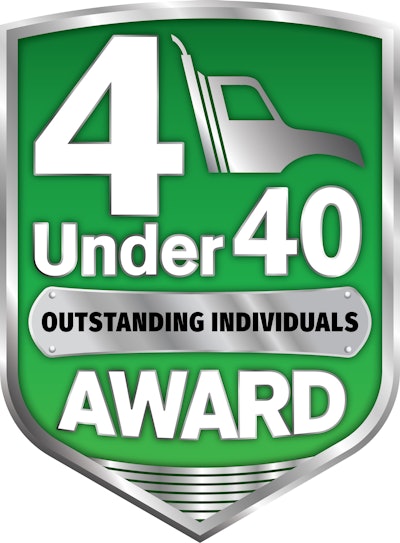 GenNext HD has opened the nomination period for its annual '4 Under 40' Aftermarket awards.
Sponsored by Trucks, Parts, Service, the GenNext 4 Under 40 award program recognizes younger industry professionals for their outstanding commitment to the heavy-duty independent aftermarket.
All independent aftermarket industry professionals aged 40 or younger are eligible for the awards, which celebrate professionals who demonstrate involvement, innovation and commitment within the aftermarket as well as a desire to propel the industry forward.
The awards are free to enter and self-nominations are encouraged. The nomination period will last through April 30. The four young professionals selected for this year's awards will be chosen from this year's list of nominees.
"Trucks, Parts, Service is thrilled to once again sponsor this vital industry award. We understand the future of the aftermarket is already here leading our industry forward and appreciate the opportunity to recognize those who give a little bit extra back to the industry," says TPS Editor Lucas Deal.
Winners of last year's annual 4 Under 40 awards were Mike Selick (Trux Accessories), Ryan Lindsay (Fleet Brake Parts & Service), Joe Mcintire (Vander Haags) and Nick Seidel (Action Truck Parts).
This year's winners will be announced and honored at the 2023 Commercial Vehicle Solutions Network (CVSN) Aftermarket Distribution Summit in June 10-13, in Boston.
For more information, and to nominate someone for this year's award, please CLICK HERE.