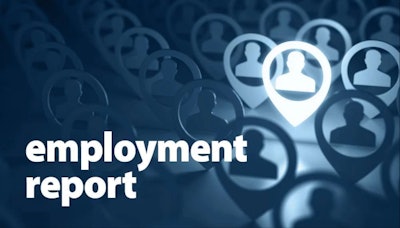 The following employment announcements were made in the trucking industry the week of Feb. 20, 2023:
BBB Industries has appointed Emily Weaver as executive vice president and CFO.
Cummins has promoted three leaders into vice president roles. Jane Beaman has been named vice president and general manager – Pickup and Global Bus Business; Andreas Lippert has been named vice president – New Power Engineering; and José Samperio has been named vice president and general manager – North America On-Highway.
Felling Trailers named Joe Pessen as regional sales manager for the south-central sales territory. He will serve Nebraska, Kansas, Oklahoma, Arkansas, Texas and Louisiana.
Ten associates have graduated from the first Four Star Leadership Experience program.
Husky Corporation has appointed Mike Ellrich as vice president of sales.
JX Enterprises has promoted Hannah Jorgensen-Freeman to the created position of director of continuous improvement.
Scott Killebrew of Landmark Trucks and Tony Guzman of Kyrish Truck Centers are the inaugural winners of Navistar's Technician of the Year award.
Pressure Systems International (PSI) has promoted Kellie Taube to senior director, global sales, who will lead the PSI sales team. PSI also has promoted Jim Herzog to sales director, South Central region. Additionally, Todd Pate has been hired as as sales director, Southeast region, and Jacob Castro has been hired as sales director, Northeast region.
Procede Software has announced three key promotions. Eric Fortin has been promoted to senior vice president, Product; Lindsay Kramer has been promoted to vice president, Education & Training Services; and Nabyl Alvarez has been promoted to vice president, People & Culture.