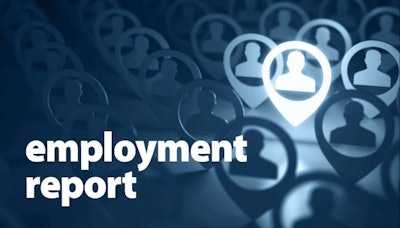 The following employment announcements were made in the trucking industry the week of June 26, 2023:
Paul Reitz, CEO of Titan International, was named an Entrepreneur of the Year 2023 Midwest Award winner by Ernst & Young.
Chris Gabrelcik, founder and CEO of Lubrication Specialties, will retire at the end of June. He will continue to own and oversee the management of Microwave Renewable Technologies.
Bill Hershey is the new vice president of managed projects at PGT Trucking. He has served PGT for 18 years, most recently as the director of cargo management.
ASE President and CEO Tim Zilke and Senior Vice President of Communications Trish Serratore have announced their plans to retire on Dec. 31, 2023. Dave Johnson has been named ASE president and CEO Designate effective July 12, as he will succeed Zilke in 2024. Donna Wagner also has been named as the new vice president of industry and media relations for ASE.
Anita Barlow is the recipient of the 2023 Michael Cardone Leadership Award, presented by MEMA Aftermarket Suppliers.
Sean Kenney is the new CEO at Hyundai Translead.
MEMA Original Equipment Suppliers has promoted Steve Horaney to senior vice president, Membership and Sales; Alan Slaman to director, Sponsorship Sales; and transitioned Erin Schreiber to senior manager, Membership Engagement.