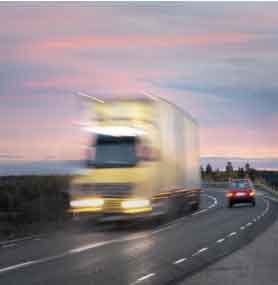 Truck-Lite offers the following lighting system tips.
To correct voltage problems you need to discover the real cause. Under-voltage often is caused by poor electrical connections. To correct under-voltage, don't just turn up the voltage. Find out what caused the under-voltage problem and fix that.
Improper ground connections is a major cause of lamp failure, according to Truck-Lite, especially when the trailer is used for a ground. When lamps are grounded through the lamp housing, make sure there is a clean connection (i. e., metal to metal). Also, a fifth-wheel ground strap may be used for added protection on the chassis ground system.
When inspecting a truck, look for loose, bare or unsupported wire and fixtures. Harnesses and wiring should be on the underside of top frame members rather than on the bottom where dirt and road splash collect.
Also inspect the grommets that house the lamps. As they age, they eventually will deteriorate from sunlight, ozone and chemicals. New grommets restore shock protection, security and improve appearance.