Following maintenance requirements keeps new trucks on the road
As Class 8 trucks evolve, so do their service requirements. Never has this been more evident than with the recent improvements made to heavy-duty engines and their emissions systems.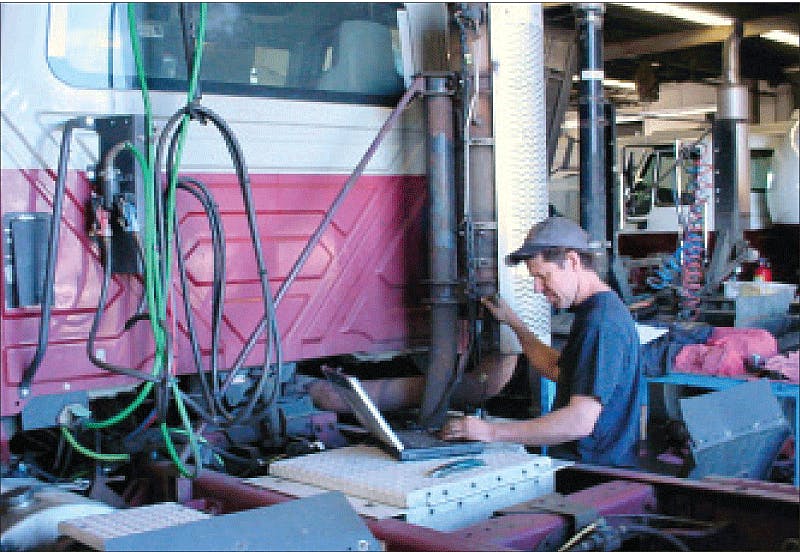 Early last decade the U.S. Environmental Protection Agency proposed and later approved a variety of rigorous heavy-duty diesel exhaust emissions regulations. The regulations were created to lower the amount of particulate matter and harmful gases a heavy-duty engine releases into the air.
Initial regulations went into effect in 2002, were updated in 2007 and the EPA continued to impose more stringent standards in subsequent years.
The introduction of these regulations created one of the greatest periods of heavy-duty diesel engine development in decades. Today's heavy-duty engines are equipped with many components specifically designed to lower emissions and improve air quality.
But these components aren't indestructible, and as more of these engines reach the end of their warranty period, it is important that service providers understand how to properly maintain and service them.
The first step in servicing these new emissions compliant engines is understanding how the engines work and how each component serves to lower emissions.
All engine manufacturers and truck OEMs provide training classes and online seminars to teach technicians about the new engines, and diagnostic programs are available for service providers to install at their locations.
TC Merkel, service manager at Wisconsin Kenworth, says all that information is essential for any facility providing engine service.
"We have to send our guys out for [training] just to keep them up to date," he says. "New information comes in almost every day."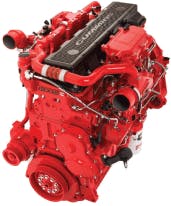 There are two emissions systems currently being used for heavy-duty engines: exhaust gas recirculation (EGR) and selective catalytic reduction (SCR).
Navistar International uses EGR-only systems in its engines to meet EPA '07 and later emissions requirements, while Detroit Diesel, Cummins, Volvo and other engine manufacturers rely on SCR systems.
Brad Williamson, manager of engine and component marketing for Daimler Trucks North America, says an EGR system works by recirculating engine exhaust gas and fresh air into an engine cylinder to lower pressure and temperature levels, thus lowering Nitrous Oxide (NOx) levels within the engine.
An SCR system, he says, uses a diesel exhaust fluid (DEF) of one part urea and two parts water to induce a chemical reaction that maintains lowered NOx levels within the engine and decreases the production of soot and particulate matter.
These intra-engine systems work in combination with a diesel particulate filter (DPF) that is attached to the engine exhaust system. The DPF captures soot and particulate matter released from the engine and later burns it off in a process called regeneration. This can be done actively while a vehicle is in use or passively while idling.
When it comes to providing service, understanding the DPF is essential.
SCR systems do not require maintenance, but Lou Wenzler, technical sales support director at Cummins, says a DPF needs scheduled maintenance and ash cleanings to operate within the EPA's standards.
These maintenance requirements are minimal — Wenzler says Cummins' recommends service intervals of 350,000 miles — but all are necessary to keeping the engine's overall emissions system running and the truck on the road.
The most common problem we see is drivers aren't aware of how their vehicles work. When a warning light comes on some just keep driving. You used to be able to get away with that, but you can't anymore."
– Jim Pascale, Pascale Service Corporation
In fact, when a DPF shuts down, it doesn't take long for most new trucks to do the same — they are built that way.
"With these new trucks a [dash]light comes on when you're not in compliance and the DPF needs cleaning, and that lets the operator know he needs to bring [the truck] in for service," says Jim Pascale, owner and president of Pascale Service Corporation.
"You can't do much after that. If you don't stop immediately and bring it in for service, the [engine] will shut down after 30 or 40 miles."
That's where a well-informed technician comes in. A driver may not know what causes his vehicle to shut down, but a good technician will.
When servicing an emissions compliant engine, Pascale says the first thing a technician needs to do is plug the engine computer into a diagnostic system. There was a time when heavy-duty engines could be repaired without the use of electronics, but Pascale says those days are gone. New engines feature multiple electronic devices.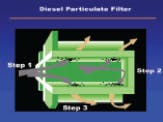 "You really need to have the electronic diagnostic equipment, and you should try that first," he says. "In some instances the engine's calibrations just need to be changed or refined a bit. And when a code comes up, you have to know what the code means."
Merkel adds, "Every code has a snapshot, and it will list the first and last time that code went active."
He says this is helpful because it lets a technician know if the engine has had similar issues in the past or is requiring specific service for the first time.
Williamson says new Detroit Diesel engines feature an onboard computer system that notifies Detroit's Customer Support Center four minutes after a vehicle's dash light is activated. This allows DD to coordinate with a local service facility to notify it of the emissions system failure and help diagnose the repair.
When making a DPF repair, a service provider needs an exact set of cleaning tools.
According to Pascale, a DPF must be removed in a specific manner and then cleaned with specialty tools. Loose soot is removed with a heavy-duty air blaster, and soot and ash caked on the filter must be burned off. A cleaned filter will not pass a compliance test until all the soot and ash are removed.
A DPF that is reinstalled prematurely will need to be re-cleaned before its next round of scheduled maintenance or it eventually will fail prematurely, Pascale says.
"You can't just blow air through it and think that's enough," he says. "You might get it 94 percent clean, but then the next time you do the same thing it will only get 90 percent clean and so on," he adds.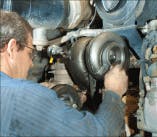 Baking the DPF to remove sediment encrusted within the filter is the best way to completely clean it. "You have to bake it to break up the particles," Merkel says. "Then you can dislodge them."
When a DPF does fail, Pascale says it's imperative to catalog the service procedure and replace it with the manufacturer's recommended aftermarket part. Repairs that are not cataloged as compliant with EPA regulations can lead to violations.
Another important step in providing engine service is adding DEF fluid when required and keeping the DEF doser clean and functional.
Merkel says EPA compliant trucks have warning lights to notify drivers when DEF fluid is low and/or not circulating into the SCR
system.
Providing immediate maintenance is a quick process for technicians, but putting it off can cause serious problems, he says.
"The doser is not a big job. It's not time consuming," Merkel says. "It's really just cleaning up the carbon that builds up on it and then adding fluid." He says a skilled technician can do both in minutes for a small fee.
"It's not expensive but it's critical to the engine system," he adds. "By putting it off you think you are saving a few bucks, but it will cost you 10 times more down the road."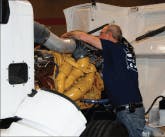 Both Merkel and Pascale stress how problematic that approach can be — especially with these new engines.
Pascale says new engines are so evolved they need very little attention, but when they do, you have to provide it. Waiting is no longer an option.
"The most common problem we see is drivers aren't aware of how their vehicles work," he says. "When a warning light comes on some just keep driving. You used to be able to get away with that, but you can't anymore."
Adds Merkel, "I can't stress enough how important the preventive maintenance is on these trucks. That's the key. As much as you don't want to do it; you just have to."
Two hours of maintenance once is better than two days of repairs later.