It is important to clean and wax tool storage units on a regular basis to protect the finish, according to Snap-on. Choose cleaning products that are specifically designed for tool storage units.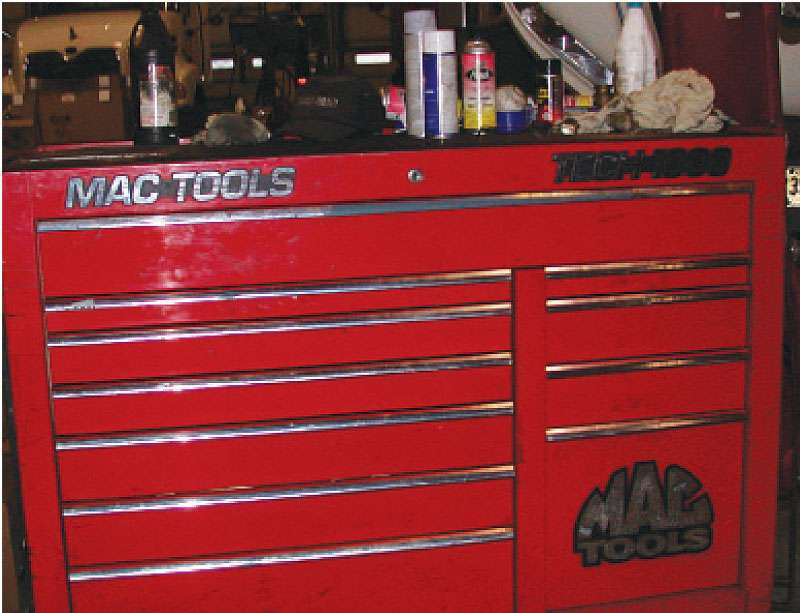 When cleaning the tool storage unit, the first step is to choose a cleaner/degreaser that will remove grease, dirt, oil and fingerprints without damaging the surface of the unit. Make sure the cleaner is water-based and body shop safe.
After the tool storage unit has been thoroughly cleaned, the next step is to wax it. The proper wax will help the storage unit resist water spots, fingerprints and dust. Use a liquid polish to clean, polish and protect the stainless steel and anodized aluminum on the unit.
Another important factor in the cleaning process, according to Snap-on, is choosing a microfiber cloth that doesn't collect lint and can be used wet or dry. A machine washable cloth is preferred because it tends to be more durable.