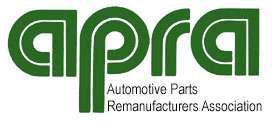 The Automotive Parts Remanufacturing Association (APRA) will host an electrical clinic Sept. 27-28 in Montreal.
The clinic will be held at the Sheraton Montreal Airport hotel, and APRA says it will feature the following speakers: Dan Smith, Arrowhead Electrical Products; Steve Venne, Atelier Dynamo; Al Steadman, Litens; and Mohammed Samii; Sammy's Auto Electric. Each speaker will discuss their business and ways to improve your remanufacturing operation.
APRA says the clinic will include tours of the Beauharnois generating station, one of the largest hydroelectric power plants in the world, on Sept. 27, and the BRP manufacturing plant, where recreational water skis are built.
There also will be a mini-exposition for suppliers who wish to display their literature and small parts that will be open on Sept. 27-28 prior to the start of the clinic, during lunch and the coffee breaks, APRA says.
To register for the clinic, CLICK HERE. To make hotel reservations at the Sheraton Montreal Hotel, call 800-325-3535 and identify yourself as an "APRA" attendee to get the discounted room rate of $109 single/double.