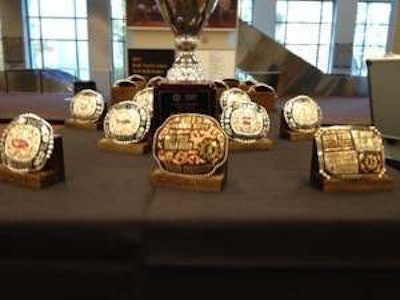 Rush Enterprises' annual Tech Rodeo begins Monday and runs through Dec. 18.
Technicians from around the dealership network descended upon San Antonio, Texas this weekend and will compete on medium- and heavy-duty platforms.
Contestants will go head-to-head on a variety of truck engine standards including Cummins, Eaton, Paccar MX, MaxxForce, Allison, Hino, Isuzu, Peterbilt and International.
There are also categories for 'Green', bus, refuse, body repair and paint repair.
Truck Parts & Service Online Editor Jason Cannon is covering the event. You can follow him on twitter here. The event hashtag is #RushTechRodeo.