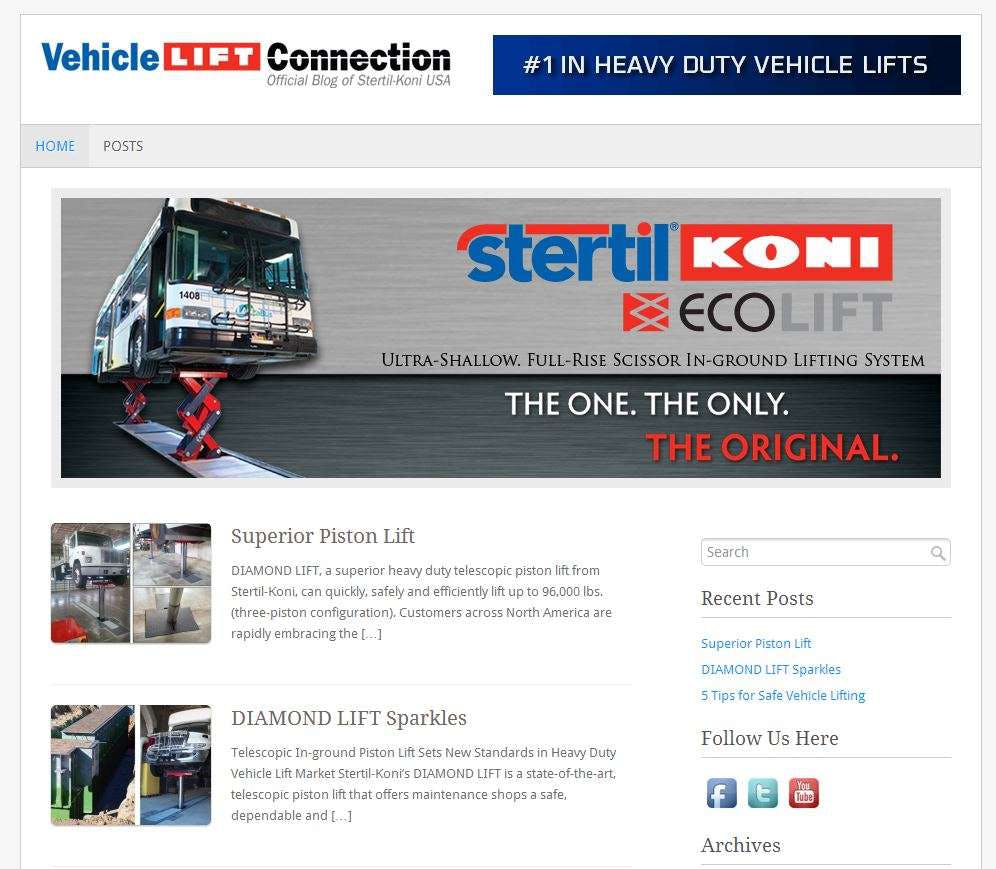 Stertil-Koni has launched a new official blog, Vehicle Lift Connection. The blog will feature tips, tricks, product updates, news, features, interviews and other valuable content focusing on the heavy duty vehicle lift community.
One of the first posts on the blog explores five tips for safely operating vehicle lifts in a shop environment. Topics covered include proper stability and positioning, pre-lift checks, safe operation, security and maintenance.
"We are pleased to announce the kickoff of Stertil-Koni USA's official blog. In the coming months, readers will learn more about the people and products behind Stertil-Koni and will get a chance to interact with us, not only as customers but as friends," says Dr. Jean DellAmore, president of Stertil-Koni USA.
Future posts on Vehicle Lift Connection will share additional best practices and helpful information for the heavy-duty vehicle lift industry. Updates will also connect Stertil-Koni's customers to the talented men and women who serve them every day on the company's staff.