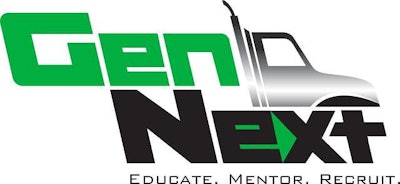 GenNext and Northwood University have joined forces to cover the costs for ten Northwood University students to attend Heavy Duty Aftermarket Week (HDAW) later this month in Las Vegas.
According the GenNext, the students are all currently studying the heavy-duty aftermarket at Northwood and will be able to use their trip to HDAW to get a better look at their possible future industry and career. Each student was required to submit an application to attend, with the top ten being selected.
"We're extremely excited to bring the students to HDAW. This opportunity exposes distributors and manufactures to the up and coming heavy-duty aftermarket employee and it allows the students to get a feel for the aftermarket with real world experience and contacts," says Steve Hansen, president of GenNext.
The students will be arriving at HDAW on Sunday, Jan. 25, 2015, and will be attending the entirety of the event. They will be attending educational programming along with receptions and the tradeshow, GenNext says.
"This experience will be invaluable, says Nikki Paschall, GenNext board member and Recruitment Committee Chair for GenNext.
GenNext says sponsors for this effort include GenNext, HDMA, Hendrickson, BettsHD, Accuride and Bendix.
GenNext is committed to educating, mentoring and recruiting the next generation of heavy-duty aftermarket leader.  To learn more about the group, or to sponsor and/or join, visit www.gennexthd.com.