Daimler Trucks North America (DTNA) announces two key transitions in the senior leadership of channel marketing and corporate communications for the company.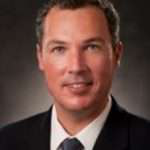 David Giroux is taking over as director of channel marketing, DTNA. In this newly created position, DTNA says Giroux will lead the development and implementation of all Freightliner and Detroit brand marketing communications and brand strategy. He will be responsible for executing digital marketing, strategy and delivering brand and product information to customers, dealers and press through multiple marketing channels including events, training, and communications. David Giroux will continue to act as spokesperson for DTNA until Nov. 1, 2017.
Succeeding David Giroux as director, public relations and corporate communications will be Katja Bott. In this senior role, she will be responsible for DTNA's public relations strategy, internal and external corporate communications and marketing, as well as media relations for its industry-leading family of Freightliner, Western Star, Detroit Diesel, Thomas Built Buses, Alliance Truck Parts, and Freightliner Customer Chassis Corporation.
"David's accomplishments for DTNA are tremendous. For over six years, he and his team have ensured industry leading communications. We are grateful that he will continue to push communications for DTNA in this new critical role for the company," says Roger Nielsen, president and chief executive officer, DTNA. "We welcome Katja to the DTNA family. With her breadth and depth of public relations and leadership experience, she will continue leading communications in our industry."
"David has been a great member of our global communications leadership team, so we are happy he will continue to work closely with us is his new role as the lead of Channel Marketing for both Freightliner and Detroit – the undisputed leaders in the North American market," says Florian Martens, head of global communications, commercial vehicles, at Daimler AG.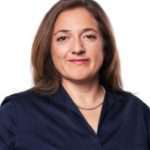 He adds, "Katja knows both DTNA and its media from previous positions, so she is well suited to take over for David with whom she has collaborated with for his 6 years as head of communications at DTNA. At the same time, she will work with media and publishers on the ongoing digital transformation of our professions."
Bott brings with her expert knowledge of public relations and internal and external communications strategies. Additionally, she possesses extensive experience within the Daimler Group, having held positions of increasing responsibility at smart, Daimler AG, Daimler Trucks, and Mercedes-Benz Vans during her 14 years with the Company. In her most recent role, she was the primary spokesperson for the Head of MB Vans and leveraged all relevant internal and external channels to generate and execute the business unit's communication strategy, the company says.
Bell began her career at Daimler in 2003. She and the DTNA communications team are located at DTNA corporate headquarters in Portland, Ore.
Giroux has been director of communications since June 2010; he previously served in other senior leadership roles at Peterbilt Motors Company and Meritor.