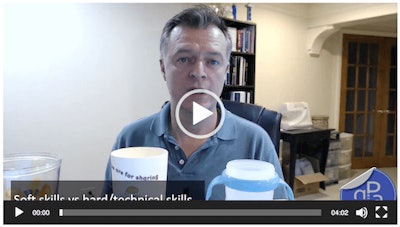 GPA Training has published its latest video tip, which differentiates between soft skills and hard skills.
GPA Training says that while the terms are often referenced, the differences between the two are often not clarified, causing many individuals, businesses, and even industries, to overlook these important skills. Soft skills are particularly important today, as providing training for them is something GenZ and Millennials consider high on their priority list when considering employment at an organization, the company says.
In some cases, businesses have even "begun providing annual stipends as high as $3,000 for staff to use specifically to take courses in skills such as leadership, communication, and other soft skills," says Ian Coburn, president, GPA Training.