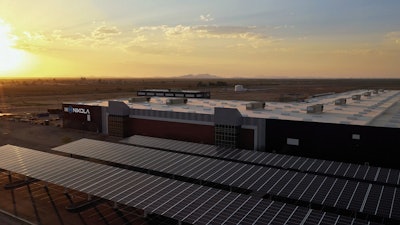 Nikola Corp. will finish moving its battery production from Cypress, California, to Coolidge, Arizona, months ahead of schedule, the company says.
The move will bring Nikola's truck assembly, fuel cell power module assembly and battery module and pack production under one roof.
"We are pleased with the speed in which the plan has occurred and are grateful for the Cypress team's contribution," Nikola President and CEO Michael Lohscheller says. A battery engineering group will remain in California, the company says.