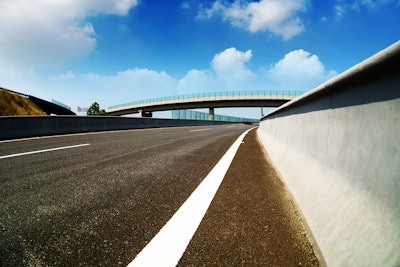 UPDATED July 29, 2021 — The United States Senate held a vote on infrastructure funding for the second week in a row Wednesday. The second vote turned out to be a good one. The Senate voted 67-32 to take up debate on a more than $1 trillion bipartisan infrastructure bill that features more than $550 billion in new spending, a dramatic shift after last week's vote failed 49-50 with all Republican senators voting no.
Though Wednesday's vote does not ensure the bipartisan negotiated agreement with pass through the Senate without issue, it is a major step forward. President Biden has already publicly supported the Senate's bill, calling it the "most significant long-term investment in our infrastructure and competitiveness in nearly a century."
Last Wednesday's vote voted failed due in part to a concern of funding, specifically revenue generated through increased IRS investigations and enforcement. The updated agreement will instead rely on more funding from previous COVID-19 relief legislation to cover the gap.
Nearly all the new spending allocated in the Senate's bipartisan package is dedicated to physical infrastructure, such as roads and bridges ($110 billion), railways ($66 billion) and electric vehicles ($15 billion), as well as power infrastructure ($73 billion), water infrastructure ($55 billion) and broadband internet ($65 billion).
Though many on both sides of the Senate were touting the bill as a major compromise Wednesday, some progressive House Democrats weren't as enthusiastic. President Biden's initial infrastructure proposal of $2.3 trillion, introduced in March, allocated more funds to every area covered by the bipartisan plan — including $44 billion more for roads and bridges — as well as $566 billion for R&D and manufacturing, and more than $760 billion for housing, schools and community-based support.
Yet the White House didn't let concern from some party members stop it from viewing Wednesday's vote as major progress toward a truly bipartisan plan. Said President Biden before the package went to a vote, "This deal signals to the world that our democracy can function. We will once again transform America and propel us into the future."
- - - - -
July 21, 2021 — The bipartisan effort to solve America's infrastructure crisis has hit a pothole.
In late June, after more than a month of cooperative development, a bipartisan group of Senators and President Biden struck a deal on a nearly $1.2 trillion infrastructure package to replace America's crumbling water infrastructure, improve many (but not all failing) roadways and invest substantially in a national electric vehicle charging network to support the long-term EV adoption.
The agreement wasn't perfect — Democrats noted the President's initial package was twice as robust; Republicans questioned if supporting the package would embolden Democrats to push other social packages — but it was still a huge step in the right direction. America's infrastructure received a C- from the American Society of Civil Engineers this year, with 43 percent of public roadways in "poor or mediocre condition." Any funding that can improve America's highways and flow of goods is good for trucking and the economy at large.
Unfortunately, that funding may now be in jeopardy.
After news broke over the weekend that the previously agreed upon package would not rely on increased IRS enforcement as a funding apparatus, Senate Majority Leader Chuck Schumer (D-N.Y.) chose to bring a procedural cloture vote to the Senate floor Wednesday to begin debating infrastructure. Schumer positioned the vote as a way for the Senate to initiate final deliberations on the bipartisan agreement or develop an alternative proposal (the House's $715 billion Invest in America Act has not been addressed by the Senate). But Senate Republicans questioned the tactic, stating without complete access to the bill in its current form that debate should not yet begin.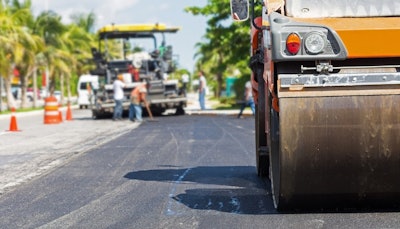 "I see it as an artificial deadline," said Sen. John Thune (R-S.D.) last week. "Our members are not likely to vote to proceed to something they haven't seen. I understand he wants to drive the process forward, but it could be counterproductive on his end if he actually wants a result."
Thune was right. Schumer's vote Wednesday afternoon failed to garner the 60 votes needed to advance discussion under Senate rules.
[RELATED: Washington can solve the infrastructure crisis]
In Washington, D.C., those eager to see an infrastructure package confirmed hope this week's events will prove to be just minor speedbumps on the path to substantial domestic investment. But with the members of both sides of the bipartisan coalition who wrote the $1.2 trillion package now questioning next steps, America might be forced to wait even longer before seeing Congress come to an agreement on infrastructure investment.
Any lengthy setback would be a body blow to trucking, which has sought out more infrastructure investment for years.
The American Trucking Associations (ATA) has publicly backed the Invest in America Act and recent Senate committee efforts for five-year surface transportation reauthorization investment. The American Truck Dealers (ATD) view infrastructure legislation as a pathway to eliminating Federal Excise Tax on commercial trucks and trailers and its automotive dealer partners support government investment into EV infrastructure. Transportation's biggest players want to see an infrastructure agreement as soon as possible.
Other industries have been equally vocal, as have state and former politicians. The American Council of Engineering Companies in a statement Wednesday urged Schumer Senate Minority Leader Mitch McConnell (R-Ky.) to "support their colleagues" in their bipartisan efforts. A group of 65 former governors and mayors also have backed the potential proposal.
Until recently it appeared they would get their wish. The Senators who developed the plan President Biden supported in June turned heads in D.C. for progressing so quickly toward a bipartisan agreement for infrastructure where so many other issues have failed. Democrats were willing to table some of their loftiest goals once Republicans showed a willingness to cooperate on more pressing physical needs, and Republicans came to the table to talk infrastructure quickly and willingly, eager to be involved in the development of a package that could reshape American infrastructure.
[RELATED: U.S. road and bridge projects to split $752 million in grants]
Though what comes next is anyone's guess, both sides remained somewhat optimistic after Wednesday's vote.
Despite vocal Republican concern, Schumer reiterated he initiated the cloture vote to spur negotiations and complete the proposed agreement, not as a tactic to clear a path toward solving infrastructure through reconciliation. "We often agree to move forward with debates on issues before we have the text in hand," he said. "We've done it twice this year already."
If funding for the proposed bipartisan plan can be finalized, the White House remains confident a compromise can be achieved. The Biden administration is "very open to alternatives from this end," said White House Press Secretary Jen Psaki last week. Republicans also hope to reach compromise. Sen. Rob Portman (R-Ohio), who has led GOP negotiations to date, said despite Wednesday's vote result that his party remains committed to finding finalizing the bipartisan package quickly — perhaps as early as Monday.
Sen. Susan Collins (R-Maine) reiterated Portman's belief that both sides remain on the precipice of a deal. "We're optimistic that once we get past this vote today, that we're going to continue our work and that we will be ready in the coming days," she said.