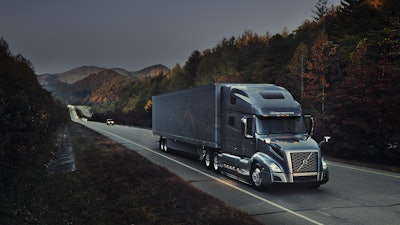 As truck dealers (virtually) descend on Washington, D.C., Monday for the American Truck Dealers' (ATD) annual legislative fly-in, they do so with hope.
The federal excise tax (FET) of 12 percent on new medium- and heavy-duty trucks and trailers still exists, but ATD's efforts to repeal the antiquated tax continue to pick up steam. And with President Biden and legislators across the nation focused on infrastructure spending and searching for a win, ATD Chairman Steve Bassett (president, General Truck Sales), says trucking has never been closer to putting FET in its rearview mirror.
Speaking with Trucks, Parts, Service last week, Bassett says he believes dealers could be on the precipice of a substantial victory. He says ATD's behind-the-scenes discussions with representatives and senators has about FET has yet to uncover a single legislator who seems committed to keeping the tax. And while replacing FET with other funding measures won't be easy, he says legislators are starting to understand that FET's inconsistent funding nature isn't a reliable tool either, nor is it helping to modernize the nation's trucking fleet.
"If we want cleaner, safer trucks on the road, now is the time for action," Bassett says.
Tuesday Bassett and Marty Murphy, executive vice president, Automobile Dealers Association of Indiana, will be joined by Sen. Todd Young (R-Ind.) during the virtual event in which Young will introduce another bill to Congress to repeal FET. ATD also will host a virtual industry panel where industry experts will tout the advanced vehicle technology coming to the trucking industry, and how FET can unfortunately slow adoption rates of these safe and essential fuel-saving technologies.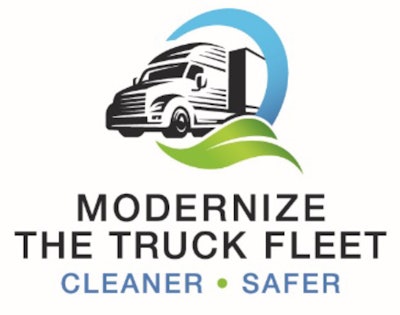 Bassett says that focus on advanced technologies is one area dealers must continue to prioritize n their discussions with their congressperson this week and into the future. He says repealing FET would be a substantial step toward cleaner transportation and reducing American emissions, two priorities of the Biden Administration. Bassett says far too many commercial carriers in business today extend their lives of their equipment due to FET's arduous impact on the already growing prices of new trucks and trailers. And is even worse with new electric vehicles and low-emission equipment due to even higher acquisition costs.
"Nearly 50 percent of Class 8 trucks on the road today are over 10 years old," Bassett says. "Too many customers are forced to only buy new trucks when they absolutely need to because they are so expensive."
But even with an optimistic view for the week ahead, Bassett acknowledges America's truck dealers still have an uphill fight to ensure FET is removed in any infrastructure legislation.
ATD and the Modernize the Truck Fleet (MTF) coalition do not support any one specific funding alternative. And of the many solutions on the table, not all are supported by other segments of the transportation industry. Additionally, while an appetite for infrastructure spending is high on both sides of the aisle the two parties have far different opinions about how much money should be allocated and where it should come from. 
[RELATED: FET suspension a 'stimulus package for the trucking industry']
"I think a bipartisan agreement is going to be the toughest hurdle," Bassett says.
He adds that's why this week is so important for dealers — the more MTF and ATD can get its message of repealing FET out to both sides, the more likely the two parties will include a repeal in their plans and keep a repeal if they reach a negotiation and compromise phase.
"This is it. Now is the time to get serious," Bassett says.