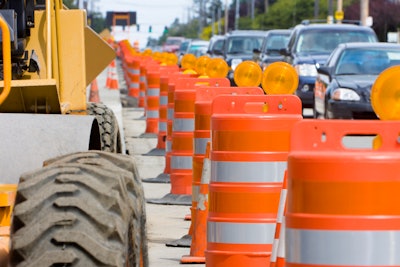 I feel we're inching closer on this infrastructure thing.
We're not close. Don't misunderstand me. I don't expect any grand bargain to be announced in the next week, but I am (possibly naively) hopeful for the longer term.
President Biden unveiled his more than $2.3 billion infrastructure plan in late March and the GOP answered with its $568 billion counter proposal a few weeks later. It'd be easy to look at those two numbers and think this thing is washed. I wouldn't blame you if you do. That's a bigger gulf between proposals than the two sides had on COVID-19 relief. And no matter how open the two sides are to negotiation, $1.7 trillion is still One. Point. Seven. Trillion. Dollars.
So, yeah. I get the pessimism.
Yet I also think if you take a minute to look past those two initial salvos and dig deeper into the line items in the actual proposals, there are ways in which compromises could be reached to improve this nation's infrastructure and the lives of all Americans.
Since its release, Biden's plan has been criticized within trucking for its lack of investment in roads and bridges, questionable funding tactics and overwhelming scope. I think those criticisms are valid. The "American Jobs Plan" as the President has dubbed it spends a lot of money in a lot of areas and while many of them are areas of need, I don't think Biden needs to attempt to solve every crisis at one time. (His second proposal, a $1.8 trillion investment in child care, education and paid leave called the "American Families Plan," should not impact debate around infrastructure but is equally expansive.)
There are also valid concerns about the American Jobs Plan regarding where the President wants to spend, both within transportation and other sectors. As an example, investment in electric vehicle charging infrastructure might make sense in the long term, but should it be prioritized today? Spending $174 billion to create EV charging infrastructure but only $115 billion to improve the roads in which those EVs will operate seems backward.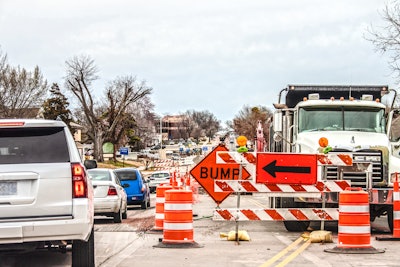 Republicans seemed to follow this line of thinking with their counter proposal. The GOP didn't set aside any money for charging infrastructure but did allocate nearly $300 billion to highway and bridge improvements. I think that number is more in line with what our industry needs but I also know we won't get anywhere close to that unless the GOP is willing to compromise with Democrats in other areas.
[RELATED: What's next for America's roadways?]
One area where I believe a give and take makes sense is water and sewer investment. Biden's plan pours (pardon the pun) more than $80 billion into the nation's aging water lines which, like our highways, also are falling apart. The GOP's proposal offers a combined $49 billion for drinking water, wastewater and water storage. Would the GOP be willing to spend a little more to upgrade our water supply if it led to Biden transitioning more of those EV dollars into highways?
And how about broadband? Biden wants to spend $100 billion to deliver high-speed broadband to all Americans. The GOP offered $65 billion for this. Could we find a solution that splits the difference, and send the excess funding to our roads?
Obviously, none of these compromises mean squat if the President and Democrats refuse to walk away from their initial proposal, which Senate Minority Leader Mitch McConnell called a "liberal wish list." But McConnell also acknowledged recently that the GOP may be willing to add another $200+ billion to their initial proposal, so maybe there is a path forward in which the President sidelines some aspects of his plan to ensure he's able to deliver on other promises. Maybe focus on physical infrastructure today and service-based infrastructure tomorrow?
For what it's worth, Biden did come to the table last week to meet with Sen. Shelley Moore Capito (R-WV), one of the GOP Senators who developed the $568 billion proposal. Early reports indicate the meeting was productive though little ground appears to have been ceded by either side.
My biggest fear is the two sides work out an arrangement on what needs to be funded but can't agree on how to pay for it.
Dems want to push the corporate tax rate from 21 percent to 28 percent to help cover costs; Republicans are opposed to any increase. Biden has suggested he'd be willing to come down to 25 percent, but the GOP hasn't budged. (The U.S. corporate tax rate was reduced from 35 percent to 21 percent by the Tax Cuts and Jobs Act of 2017.) Additionally, Secretary of Transportation Pete Buttigieg's suggestion that the new administration could consider a vehicle miles traveled tax to replace the fuel tax was met with skepticism nationally and concern within trucking.
[RELATED: Pipeline cyberattack starting to prompt fuel shortages]
The Biden Administration used reconciliation to push through its COVID-19 relief package without Republican support and it could attempt to do so again, but the process is arduous, tedious and would be one Senate defection from crumbling. I think there would be more public support for a bipartisan plan, particularly if the two sides each give and take a bit to show their desire for agreement.
And again, I don't know. Maybe I'm nuts. You can tell me I am in the comments. I just can't help but think when you break down the two plans, there are ways to cut them up and move money around in a way that creates a workable solution.