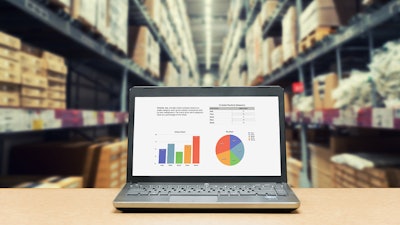 Your marketing team has been busy getting traffic to your eStore. Now the real work begins.  How do you translate traffic to transactions that generate revenue?
The process of converting traffic to sales depends on several factors, including the usefulness of your product, the pricing of your product and the overall quality of the traffic to your site. While some of the success of converting traffic to sales is due to the nature of your product offering, conversion can be significantly influenced by the features, functionality and quality of your eStore.
Distributors can have complex products and unique parts which allow for opportunities to better market the product offering than the competition. There's nearly an endless list of ways that a business can enhance their site, but below are five key examples of ways you can improve the conversion rate of your eStore.
1. Improve search functionality
From searching on Google and buying on Amazon, B2B buyers have an expectation of search tools offering accurate and relevant suggestions. Accurate search increases the opportunity for customers to quickly find what they are looking for and speeds up the shopping experience.  Auto-complete or type-ahead search functionality is important for a site's search as it helps customers quickly find what they are looking for. The buyer might not have the product number available or might not know the accurate name of the part. Using search functionality that can suggest the right part or product can greatly enhance the buyer experience and impact site conversion.
2. Enhance product descriptions and add images
Providing sufficient product data to customers is one of the most common issues for distributors. Customers need precise sizes and specifications of the products they are seeking and getting the right product in front of the buyer is critical. Product data should include a complete description and all relevant specifications as well as a thorough list of the features and functionality. Distributors also should consider adding rich media to their product descriptions including instruction manuals, product images or product videos. The more information the customer has on the product, the more likely they will be to make a purchase.
3. Allow visibility to inventory and allow pre-ordering of out-of-stock items
Odds are that at some point you will run out of inventory or you will intentionally keep low inventory levels to manage business costs. Distributors can take steps to keep the customer engaged in the purchase. One tactic is to allow for pre-ordering of out-of-stock items. This allows for a sale to be completed in the situation where the customer does not immediately need the product. Simply displaying the quantity of inventory items available on certain products is a way to improve the buyer's experience. Showing inventory levels with labels such as "Only 3 Left!" can motivate a buyer to make a purchase as they may not want to risk waiting to order before the inventory is not available.
4. Simplify the shopping cart experience and reduce cart abandonment
You should not celebrate quite yet if customers add products to their shopping cart. One important step remains — finalizing the purchase. The best way to convert as many sales as possible is to make the shopping cart experience as simple as possible. What makes the experience simple? An eStore can improve the cart experience by limiting the number of screens to get through the process, pre-populating purchases or offering multiple payment options. Any steps to reduce friction during the check-out process will positively impact conversions. Additionally, marketing to buyers who have abandoned their carts can be a powerful tactic. They may need a reminder to complete the sale, or you can incentivize a buyer to make a purchase by offering a discount.
5. Optimize page load speed
A customer's patience is tested if the pages of an eStore are slow. Slow pages hurt a site's SEO rankings and cost-per-click campaigns. According to research by Pingdom, a three-second page load time leads to an 11 percent bounce rate, and a five-second load time leads to a 38 percent bounce rate. Continually reviewing page load time is a best practice.  Many tools exist to help analyze page load speeds such as Page Speed Insights by Google. Reducing redirects, leveraging browser caching and optimizing images can quickly increase page speed.
Putting it into practice
As a distributor, many ways exist to improve site performance. Having a digital sales channel requires continual testing, learning and using those insights to optimize performance. The ideal conversion rate differs across different businesses, industries and product types so it's difficult to set conversion rate goals.
The leaders of an eStore should monitor the trends to learn what's driving conversion rate changes — both positive and negative. Actions can then be put in place to continue what is driving positive performance and to pivot away from activities negatively impacting conversion rates.
Kevin Heisler is the chief financial officer of GenAlpha Technologies, a provider of eCommerce, eCatalog and customer portal solutions for manufacturers, distributors and dealers. Kevin can be reached at kheisler@genalpha.com or contacted via LinkedIn.