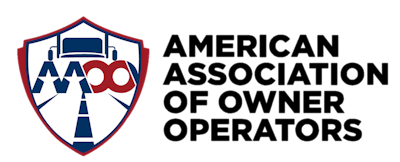 National Truck Protection Co. Inc. (NTP) announced a multi-faceted partnership with the American Association of Owner Operators (AAOO). National Truck Protection is the first aftermarket warranty brand the AAOO has included in the benefits they offer to their members, including special pricing and financing, according to an announcement.
"We are thrilled about developing a partnership with an association like the AAOO, who has a tremendous reputation with owner operators," says Wade Bontrager, CEO of National Truck Protection. "They share the same philosophy we have in offering programs that help single truck and small fleet owner operators protect their business assets, and their truck is the biggest asset they have. An NTP warranty will give their members peace of mind knowing that components covered will be paid as promised and that we'll do everything we can to get them back on the road where they can keep making money."
NTP will offer several warranty options to AAOO members that cover major equipment like engine, aftertreatment, pistons, injectors, fuel pumps, transmission, radiator and more, the company says.
"Having this partnership with a trusted warranty company that's been in the trucking industry since 1983 is exactly the type of business partner we look for when adding benefits that help our 30,000+ members operate a successful business," says AAOO President David Huff. "NTP has a great reputation in the industry for taking care of their customers by providing great service and partnering with quality and trusted repair facilities. That's what it's all about for our members: peace of mind that they'll be taken care of when they need it most."