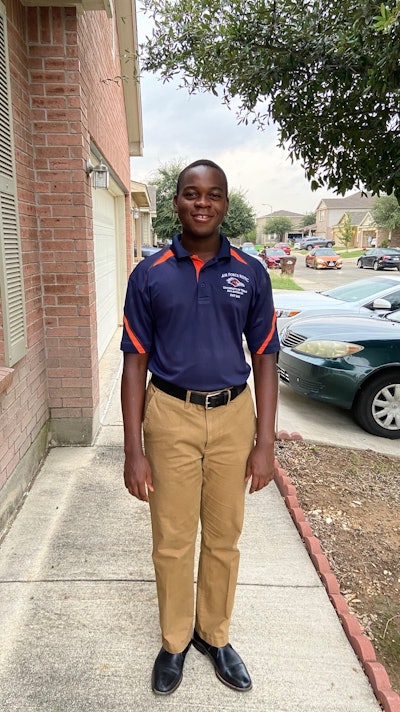 The National Trailer Dealers Association (NTDA) has selected seven well-deserving scholarship recipients, who were selected based on financial need; leadership skills; participation in service organizations, clubs and other student groups at school and in the community; and academic record.
"Once again, the incredibly generous members of the NTDA have stepped up in a big way to help make a difference in children's lives," says Geoff Reid, immediate past chairman of the board.
"This is, in my opinion, one of the most important programs offered by the association. The scholarship has become a core part of our mission since 1998. With this year's scholarship award, the NTDA has awarded $235,500 to date," says Richard Bloomquist, 2021–2022 chairman of the board.
NATDA says it is very fortunate to have underwriting support from Michelin, HAVCO Wood Products LLC, East Manufacturing Corp., Transglobal Door, Pressure Systems International, ILoca Services Inc., Roll-Rite, A Safe Fleet Brand, ZF and Truck Country/Stoops Freightliner-Quality Trailer as well as that of individual contributors in 2021.
"The generosity of the NTDA membership is incredible. Supporting children of NTDA members in their pursuit of further education gives students a chance at a brighter future and provides an immediate impact," says NATDA President Gwendolyn Brown.
The following three students were selected to receive $3,500 scholarships:
Devon Schroeder (parent/guardian Ken Lesmeister works for NTDA Dealer Member Prairie Trailer)
Kaemon Wilkison (parent/guardian Stacy Wilmont works for NTDA Dealer Member Utility Tri-State)
Bernard Dzogbenuku (parent/guardian Jackson Dzogbenuku works for NTDA Allied Member Kalyn Siebert)
The following four students were selected to receive $2,500 scholarships:
Raine Chornomitz (parent/guardian Darnell Chornomitz works for NTDA Allied Member Doepker Industries)
Riley Pope (parent/guardian Sarah Swadley works for NTDA Allied Member Reyco Granning)
Michelle Panameno (parent/guardian Ramon Panameno works for NTDA Dealer Member Utility Trailer Sales of Utah)
McKenna Warawa (parent/guardian Dwayne Warawa works for NTDA Dealer Member Ocean Trailer)