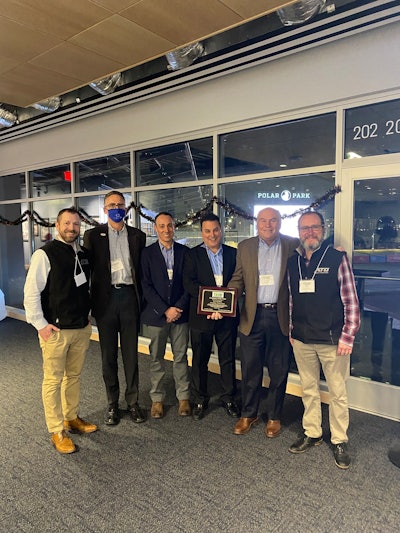 Advantage Truck Group (ATG) was named the winner of the Trucking Association of Massachusetts (TAM) Company of the Year Award during a presentation at the associations' annual holiday event last week. 
TAM Executive Director Kevin Weeks recognized ATG for its tireless dedication, involvement and professionalism in the transportation industry, and its support of charitable endeavors throughout the community.  
"This recognition belongs to our employees," says Kevin Holmes, ATG president and CEO. "It is through their ongoing commitment to provide the best service for our customers, and with their continued support of Haulin' 4 Hunger and to giving back to our communities, that we have been honored with this award."
[RELATED: Advantage Truck Group wins 2020 Successful Dealer Award]
ATG supports businesses and municipalities through its full-service dealerships in Shrewsbury, Raynham and Westfield, Massachusetts, that are part of its network of eight dealerships located across Massachusetts, New Hampshire and Vermont.