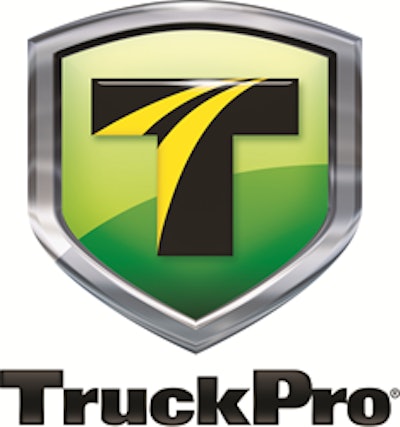 TruckPro recently announced through its TruckPro Gives Back charitable program, the company will make a donation of $120,000, its largest to date to its long-standing charitable partners: St. Jude Children's Research Hospital; Wounded Warrior Project; the Salvation Army and the Canadian organization, the War Amps.
"Giving back is part of TruckPro's culture and these tremendous organizations are making an important and positive impact on the lives of children, veterans and communities where we live and work," says Chuck Broadus, TruckPro CEO. "We have a great charitable platform and these donations underscore TruckPro's commitment to make a difference."
TruckPro announced the record charitable donations at its Sales Summit & Supplier Tradeshow at Nashville's Gaylord Opryland Resort, which brought together over 275 regional and store managers from across the U.S. and Canada, to connect with senior management to review TruckPro's strategic vision and plans for the future, as well as to share information on key initiatives.
The three-day event also included a trade show with industry leading supplier partners, showcasing and demonstrating products and services, sharing valuable product information, and focusing on market trends and opportunities for the coming year. Additionally, TruckPro recognized its top operational and sales performers who were honored for excellence during an awards reception and dinner.
"This is a special event for all of us at TruckPro and it was exciting to be back together, reflecting on successes and highlights of the previous years. It also provides time to connect and align on strategic initiatives for the year and forward. I see the passion, enthusiasm and commitment to success and the future of TruckPro has never looked brighter," says Broadus.