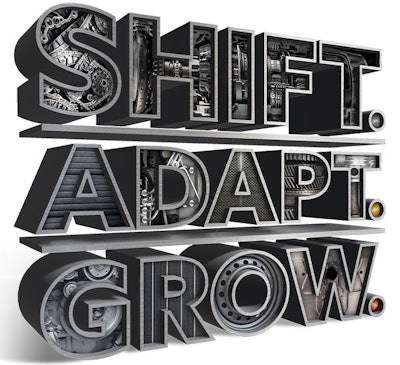 Heavy-Duty Aftermarket Week (HDAW) is back for 2023 at the Gaylord Texan in Dallas.
And there are some changes planned. With a theme like "Shift, Adapt, Grow," of course there are.
"We don't like change," says distributor co-chair Bill Betts of Betts Company and Betts Truck Parts & Service. "But we need to change to remain relevant."
Betts' supplier co-chair is Brian Rieger of ConMet.
Rieger says this year's change is the event will provide more one-on-one time for suppliers and distributors. They're also trying to make even lunch and breaks times for discussion about how to adapt to a changing industry.
Another change is Service Opportunity Learning Day (SOLD), which will take place solely on Tuesday and discuss where the industry is headed and will include topics like the powertrain of the future and a component on women in service.
Also getting more face time are interns from Northwood University. The school has programs focused on the heavy-duty aftermarket, Rieger says, and companies can sponsor the airfare and hotels for interns to attend and shadow people at the show.
"This meeting is more tailored to what the participants are looking for," Rieger says, adding they used survey data from past events to determine what 2023 should look like. "It's concise, it's succinct and it gives a lot of time to network."
Speakers for the event line up behind keynote speaker Brian Kight.
Kight, the author of DailyDiscipline.com and advisor to both businesses and sports teams, will inspire attendees to grow their businesses through improved leadership skills.
"We want the speaker to thematically, pragmatically and practically weave into shift, adapt, grow," says Betts.
Rieger adds they chose someone who can tie into topics that are most important to the independent aftermarket industry. "We spent hours and hours and days and days looking for the right fit."
Education breakouts this year will focus on retaining people, working with the supply chain and roundtable lunches. The event also features a product expo featuring more than 300 suppliers; almost twice the size of previous conferences.
Betts says the conference changes are appealing to those looking to improve not only professionally, but personally as well.
"People are hungry to get there and be there in a bigger way," he says.